Only two out of the top 5 TV brands registered positive year-on-year growth in terms of worldwide flat-panel television revenues during the third quarter of 2012, the latest Quarterly Global TV Shipment and Forecast report from market research firm DisplaySearch has revealed.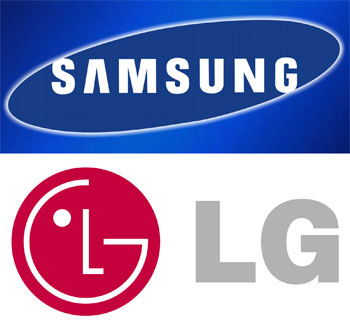 Samsung & LG see TV revenue grow as Sony & Panasonic struggle
Both hailing from South Korea, the progressive companies are Samsung and LG Electronics, which grew their earnings generated from global flat-screen TV sales by 3% and 1% respectively.
In stark contrast, the remaining three of the top 5 – Japanese manufacturers Panasonic, Sharp and Sony – all experienced significant drops in revenues at double-digit rates compared to the previous year. Although it's still ranked third in the world as far as global flat-screen television revenue is concerned, Sony saw a massive 34% dip in earnings in Q3'12 relative to the corresponding period in 2011.
Fourth-placed Sharp's worldwide TV revenue declined by 18% on a year-on-year basis, although the Osaka-headquartered conglomerate did enjoy a mini-revival from Q2'12 to Q3'12, posting a Q/Q growth of 42%. Hanging on to fifth place was Panasonic, which suffered a 30% slump in flat-panel television revenue worldwide.
The ailing TV operations of Japanese brands have been going on for some time, which has not been helped by the strong yen currency, and a tough economic climate that has forced consumers to cut down spending on luxury items such as large-sized HDTVs. In fact, just this week, credit rating agency Fitch downgraded Sony and Panasonic to "junk" status.
Sony was hit with a three-notch downgrade from BBB-minus to BB-minus, whereas Panasonic's debt ratings was lowered two notches from BBB-minus to BB. Fitch said that it is maintaining a negative outlook on both companies, due to weakness in the home entertainment sector, as well as fierce competition from Korean and Chinese TV makers.