Since Panasonic pulled the plug on its PDP (plasma display panel) business late last year, Samsung has remained tight-lipped about what plans the company harbours for its plasma TV division. The South Korean manufacturer didn't even showcase a single plasma at CES 2014 in Las Vegas, even though cross-town rival LG Electronics has confirmed its new plasma lineup for the year ahead.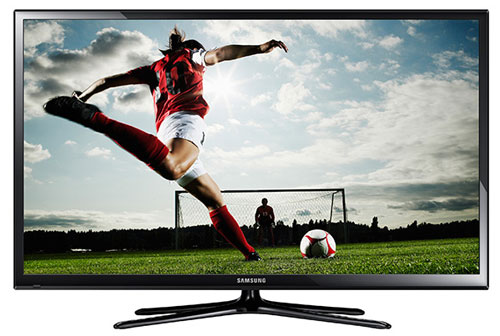 However, sometime over the past week, a new Samsung plasma has been added to the company's US website, confirming that the world's leading TV maker will at least launch another PDP model for 2014. The new product in question is the Samsung PN64H5000, which is a 64-inch version within the entry-level H5000 series.
Details about this new plasma TV from Samsung remain scarce, but what we do know is that it will feature a full HD 1920×1080 resolution, which is hardly surprising given how difficult it is to bring a 4K Ultra HD plasma to market. The screen will sit on one of Samsung's typical four-legged tablet-top stand which is finished in black and can be swivelled. Other listed features on the PN64H5000 include two HDMI ports, 600Hz Subfield Motion, Ultra Clear Panel and Wide Colour Enhancer Plus.
The 64H5000 is the direct successor to 2013's popular F5500 plasma series whose only major Achilles' heel is its bright-room performance due to the lack of an ambient light rejection filter, so it'll be interesting to see if Samsung addresses this on the H5000. While the television has been given a price tag of $1399.99 (around £850) in the USA, it remains unknown whether the PDP will be released in the UK and Europe as the Samsung PS64H5000.
Our friends over at Value Electronics, the American independent AV retailer behind the widely followed Annual Flat-Panel HDTV Shootout, also claim that Samsung will release a H7000 series plasma later in the year, which is essentially a less feature-rich version of the company's excellent F8500 PDP. This tallies with what Samsung's VP of Home Entertainment told CNet's senior TV editor David Katzmaier, and if true, means that videophiles can look forward to at least one high-quality plasma display in 2014.