Things aren't looking so rosy for Sony anymore, despite its initial successes in the 4K market. Although the Japanese firm established an early lead over its rivals in the first half of last year, Korean powerhouse Samsung has now emerged as the market leader for 4K TV shipments in North America, just weeks after achieving a similar feat in Europe.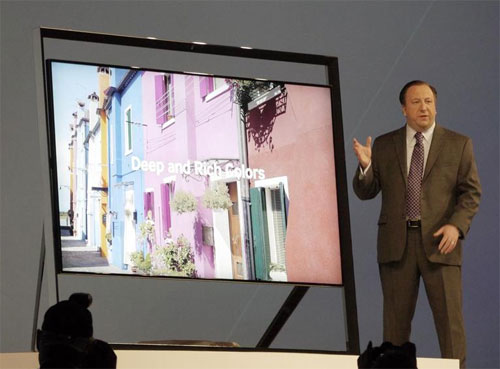 The report comes from South Korea's Chosun Ilbo, which says that Samsung now accounts for just under half of North America's 4K market. Quoting NPD Display Search, the Korean website says that Samsung claimed 48.3 percent of all 4K TV shipments in November, and 49.8 percent last December.
Samsung definitely deserves huge credit here, for this is an astonishing turnaround. For one thing, the company was a late entrant to the arena, only managing to launch its smaller, more affordable UE55F9000 & UE65F9000 4K TVs back in July 2013, some weeks after its rivals Sony and LG had done so. At the time, Sony controlled a massive 82.8 percent share of the UHD market in North America, with Samsung's share lying at a measly 2.5 percent.
The last six months have seen an almost complete turnaround however, and by December Samsung's 4K TVs accounted for 49.8 percent of all shipments, compared to just 39.9 percent for Sony.
The Japanese company will be sorely disappointed to have lost its lead in the 4K market so soon, especially given how aggressively it's been pushing the technology. Sony has gone all out over the last 12 months, and has done much more than either Samsung or LG to try and get native 4K content out to its viewers – trialling 4K broadcasts, developing 4K media players, re-mastering classic titles and more.
But sadly for Sony, Samsung just seems to be an unbeatable brand. The company has held top spot among North American TV manufacturers for eight years in succession, and last year claimed 32.3 percent of all TV sales.
Source: Chosun Ilbo