Samsung will be showcasing its critically acclaimed range of products including high-end audio-visual equipments at the UK leg of this year's World Rowing Cup which the Korean consumer electronics giant is sponsoring. Among the displays that will make an appearance at the event is its F8000 series of Smart LED TV which featured prominently in a recent viral video starring American music artist Usher.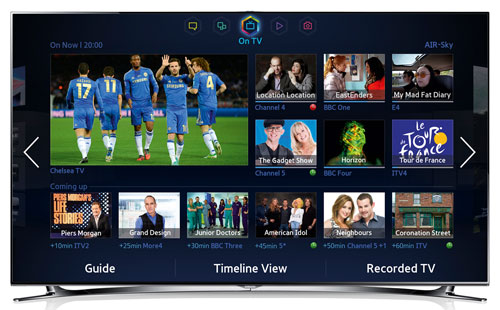 Samsung is inviting visitors to try out its latest HDTV and AV models on site – the company's new Smart Hub is the only smart television platform on the market offering all catch-up TV services (BBC iPlayer, ITV Player, 4oD and Demand 5) in the UK at this time of writing. Attendees can even compete against each other in a virtual rowing challenge on the Samsung Smart TVs, in another move that is designed to underline the advanced technologies available on these sets.
Not to be outdone, white goods will also be on show at the event where the public can try their hands on some of Samsung's newest digital appliances including refrigerators, washing machines and vacuum cleaners. As part of an extensive branding campaign in line with the sponsorship, the South Korean manufacturer will put up giant screens throughout the course, take out a full-page advert in the event programme, as well as offer VIP hospitality.
This marks the third year Samsung will be sponsoring the World Rowing Cup Series, and the first time in 8 years that one leg of this prestigious competition will be held in the United Kingdom. The UK leg of the 2013 Samsung World Rowing Cup will take place at the Eton Dorney Lake (purpose-built for London 2012 Olympics) in a couple of days' time from the 21st to the 23rd of June, with Australia and Switzerland hosting other legs.
The BBC will be broadcasting the event with an estimated global audience in excess of 6 million. Samsung UK's managing director Andy Griffiths said that the sponsorship not only is a testament of the company's commitment to elite sports, but also lets it showcase its premium products to consumers.