It has been confirmed that the last analogue transmitters have now been switched off in Scotland, which means that the digital TV switchover in the region is now complete. The switchover has been a gradual one that was carried out over a three year period. The last people to see the digital signals go online were Freeview viewers in the central belt.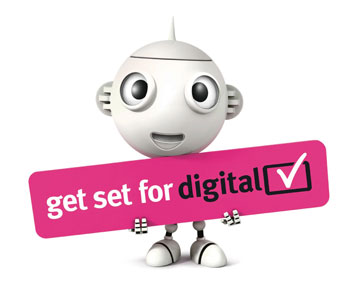 After the news of the completion of the project Paul Hughes, Digital UK national manager for Scotland, said that this was great news for Scotland and would offer many benefits. He said that already digital TV coverage had been extended to reach an additional one million viewers, and the completion of the project had brought Scotland storming into the 21st century in terms of technology and the digital age.
According to reports, some Freeview boxes and HDTV sets in Scotland needed to be retuned in order to locate missing channels after the switchover. Hughes said that Digital UK would continue to be on hand to help resolve any issues that viewers may experience following the completion of the switchover. He also added that eligible viewers still had time to apply to the Switchover Help Scheme.
This scheme is open until 22nd July and is run by the BBC, which has an agreement with the government. The scheme is designed to help disabled people and older viewers to make the switchover and includes demonstrations and assistance as well as installation if required. Digital UK was set up in 2005 to oversee the digital television switchover.
Officials have said that although people did have initial reservations about the switchover at first the process has gone smoothly. The switchover has already been completed in Wales as well as in some regions of England. The process is scheduled to come to an end next year.