The way we watch television is undergoing nothing short of a revolution, what with the increasing adoption of Smart HDTVs, internet streaming services, integrated social media, and more recently, "second screen" viewing options.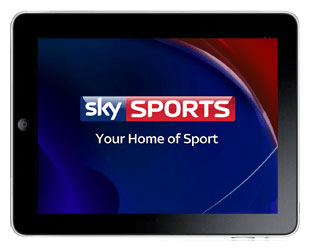 75% of Brits use second screen when watching TV: Sky
Ever keen to stay one step ahead of the latest trends, British Sky Broadcasting (BSkyB) recently commissioned research firm YouGov to carry out an independent study on the latest trends in the TV industry today. Sky said that it hopes the findings of the report will allow it to add even more value to its customers' experience, by tailoring its products and services to meet their latest demands.
The results of the research were pretty eye-opening, revealing that some of the latest trends are catching on at a far faster rate than anyone anticipated, none more so than the use of "second screen" technology.
Sky found that among UK viewers, almost three quarters of people (75%) now prefer to watch TV accompanied by a second screen, while the use of social media to discuss TV shows as they happen has also grown substantially, becoming second nature to approximately one third of all viewers (34%). In addition, the survey looked into other activities people get up to whilst watching TV, finding that after eating, going online is most common among viewers. YouGov reported that 65% of all viewers like to surf the web at the same time as watching TV, whilst 60% also like to read and send emails, with 47% browsing through social media networks.
Sky says that this evolution from eating dinner in front of the box to online multi-tasking is a fascinating development, one that it is keen to support through further innovation and leadership.
In line with this, the digital satellite TV broadcaster has just announced an update to its Sky+ iPad app, enhancing its "second screen" experience to allow viewers to interact with the vast majority of their favourite television shows whilst simultaneously watching them. The app integrates technology from Zeebox, and adds Twitter feeds and other social media channels to the viewer's second screen, enabling consumers to chat to their friends and meet new fans, all from the comfort of their own living rooms and without missing a second of the action on-screen.
Are you one of the next-generation viewers interacting with your TV like never before? If so, we'd be delighted to learn about your own experiences in the comments section below.