Cheap and cheerful bargain basement 4K TVs are now a reality, and it's all thanks to our favourite Chinese box maker Seiki. That's right, Seiki Digital, whose low cost 4K Ultra HD models have been selling like hot cakes in the USA, has just confirmed its UK invasion plans with 39-inch and 50-inch ultra high-definition (UHD) tellies retailing at £399 and £599 respectively.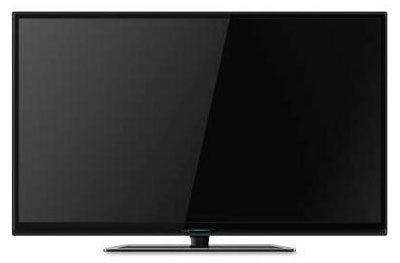 Despite being almost unheard of even in its home country China, Seiki has successfully stormed its way up the US sales charts to become the 3rd biggest 4K TV seller, cornering an impressive 23.1 percent of the market, according to Whathifi.com.
Seiki's success is all down to its aggressive pricing strategy of course, but it's somewhat debatable whether or not a 39in screen is actually large enough to appreciate the extra detail that 4K provides. Hardcore UHD aficionados would probably even sneer at a 50in display if truth be told, but the £599 price tag will surely be attractive to those who're eager to find out for themselves whether or not it's as good as all the hype.
Seiki's British models seem to be almost identical to the ones it shipped to the States last year. That means we can expect a 2160p, 120Hz, LED HDTV with 3840×2160 resolution, plus a 5000:1 quoted dynamic contrast ratio, 16:9 aspect ratio, and 65ms response time, together with connectivity options including 3 HDMI ports, USB and VGA connections.
Those are decent specs, but it's worth noting that finding native 4K content to watch on them will be a bit of a challenge. That's because neither the 39″ Seiki SE39UY01UK nor the 50″ SE50UY01UK comes with HDMI 2.0 nor inbuilt HEVC decoding, something that means they will not support Netflix 4K streaming. Still, that's the price you have to pay when you price yourself so low.
The Seiki 4K televisions are due to hit UK stores in July. Depending on popularity among our readers, we may try to get one in for review.