Seiki Digital is stepping up its plans to disrupt the virgin 4K Ultra HD TV market with the launch of what must be one of the smallest television sets in this category to emerge so far – the miniature 39-inch SE39UY04, priced at an extremely affordable $699.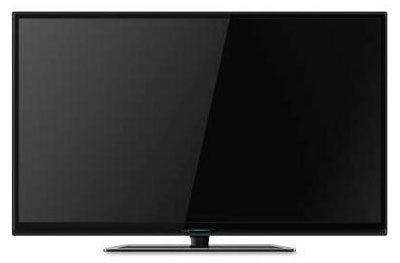 Seiki's super-small, super-high resolution SE39UY04 will be unveiled for the first time on Wednesday at the CE Week Line Shows and Exhibits in New York, and will be available to buy both online and at selected retailers in the USA. According to Seiki, the SE39UY04 is targeted at "smart, savvy buyers," who are eager to get their hands on a next-generation Ultra HD 4K television for the first time.
The company hasn't revealed the full specs of its new 39in 4K set just yet, but it did confirm its 3840×2160 resolution, with an input refresh rate of 120Hz for 1,080p signals, and 30Hz for 4K signals. Some of the features will include built-in analog and digital tuning, USB connectivity for displaying photos in 4K resolution, plus multiple audio and video connections that support HD content. It also comes with a standard HDMI 1.4 cable that'll enable resolutions above 1080p.
Frank Kendzora, brand executive vice president of Seiki, stressed that the company is committed to making 4K technology available to all.
"Our first Seiki 50-inch model was one of the most talked about 4K TVs released so far this year, thanks to its awesome picture quality and super-low price point. Now, with the launch of our new 39-inch 4K model, we're making this new technology even more affordable, especially for PC users who want to browse the web or play games in 4K."
Seiki confirmed that that it will be releasing an expanded range of 4K TVs later in this year, as it bids to help accelerate 4K's adoption by consumers. It says that it's ultimate goal is to make the technology attainable for anyone who wants it, regardless of their level of income. The company certainly made a bit of a splash back in April when it released its 50-inch 4K model for a rock-bottom price (in 4K terms) of just $1,500. This autumn, Seiki's planning something even more ambitious, with a low-cost 65-inch 4K model scheduled to be released.
The Seiki SE39UY04 will be available to pre-order for US-based customers beginning on June 27th from www.sears.com, and will go on sale at Sears retail stores shortly thereafter, with a suggested price tag of $699.
So far, no word on when Seiki's low-cost 4K TVs might be available in the UK.