Japanese consumer electronics giant Sharp Corporation and Taiwan's Hon Hai Precision Industry Ltd – more famously known for its subsidiary Foxconn which manufactures some of the world's most popular products including the iPhone and iPad for Apple, as well as the Playstation 3 (PS3) for Sony – have joined forces to cut the costs of LCD TV panel supply. Both parties hope that this alliance will enable them to compete more effectively against South Korean rivals like Samsung and LG.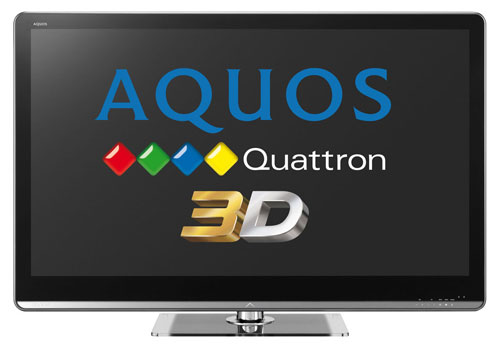 Sharp LCD TV panel
The joint venture is a 50/50 one, and the two companies are planning to have everything up and running by the end of this year in Taiwan. According to Tokyo-based media powerhouse Nikkei who first broke the news, Sharp and Hon Hai have signed a commercial contract which gives them each a 50 percent stake in the project. Under the agreement, the two firms will mutually supply LCD (Liquid Crystal Display) panels for HDTV sets.
Hon Hai Precision Industry is the largest make-to-order manufacturer of electronic products in the world. As part of their joint venture, Sharp and Hon Hai will together source components such as colour filters and glass substrates for the manufacturing of LCD panels. The setup will see the former buying LCD panels sized 20 to 40 inches from the latter, which will enable the Osaka-headquartered TV maker to be more competitive because Hon Hai's panels are inexpensive. In return, Sharp will supply Hon Hai with larger LCD television panels of 60 inches upwards, which will enable the latter to secure a foothold in this sector.
Both firms are hoping that this strategic partnership will help them cut production costs, and become more competitive in their efforts to keep up with the challenge from LCD TV panel vendors in South Korea. Hon Hai already has a significant stake in Taiwanese TFT-LCD panel manufacturer Chimei Innolux (CMI) who together with Sharp holds a combined 24.5 percent share of the global large-sized flat screen market. Reports suggest that the Japanese corporation has already started transferring technology to its new partner to aid the production of energy-efficient and high-quality panels.