Sharp Corporation announced this week that it has suffered a record net loss for the company's fiscal year ending March 2012, primarily due to sluggish demand for its flat-screen HDTV sets, which is not helped by a global surplus in LCD TV inventories among manufacturers and distributors.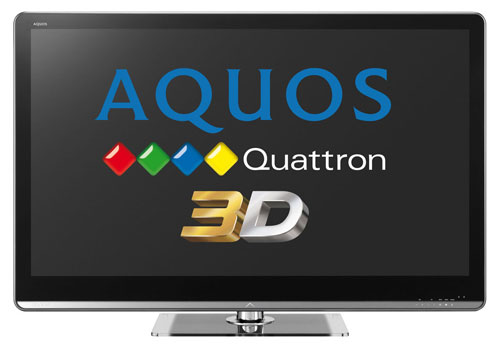 Sharp suffers record loss amid poor Aquos LCD TV sales
The Japanese consumer electronics maker, which sells LCD televisions under its Aquos brand, posted its highest-ever annual net loss of 376.1 billion yen (around £2.9 billion) for the year to March. This is in contrast to a profit of 19.4 billion yen (£148 million) the company made the previous year. This year's operating margin came in at a loss of 37.6 billion yen (£288 million), again contrasting sharply with the 78.9 billion yen (£604 million) profit just twelve months earlier.
The net loss was slightly lower than analysts' consensus estimate of 383 billion yen (£2.93 billion). Despite shifting its focus to 60-inch and larger TVs which is less competitive than the 32″ to 55″ market, Sharp's plight is indicative of the dire outlook plaguing Japanese TV makers: according to data from Thompson Reuters, Panasonic, Sharp and Sony are estimated to have suffered losses totalling 1.68 trillion yen (£12.9 billion) over the fiscal year just ended. Weak demand in the American market, the continuing European crisis, as well as the Japanese yen's strength are cited as factors which have contributed to the disappointing financial performances of these export-heavy firms.
Sharp had originally forecast an operating profit of 20 billion yen (£153 million), which of course is widely off the mark. The Osaka-headquartered conglomerate is expecting a 18.7% decline in TV sales in the current fiscal year.