Sharp loves to show off its big and beautiful TVs, but it isn't always so keen on doing so in Europe, or at least it wasn't. But that's changed with the announcement that Sharp will be launching its first Ultra-HD capable TV range, the UD20 4K TV, in the UK and other European countries. Two screen sizes will be available, namely the 60-inch Sharp LC-60UD20 and the 70-inch LC-70UD20.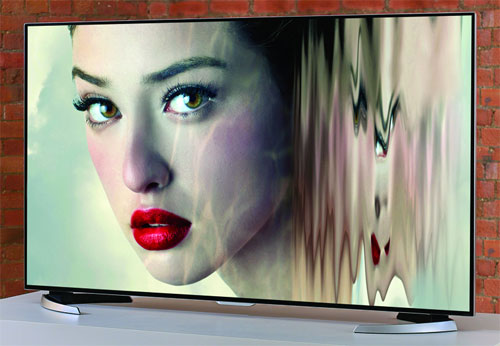 The Sharp UD20 certainly looks every bit as capable as previous UHD TVs we've seen from the likes of Samsung, Sony and LG, and it also features THX certification – something that should ensure top quality pictures, at least according to Sharp anyhow.
Featuring a 3840×2160 resolution on an LCD UHD Rich Colour Display, Sharp says the screen's colour spectrum is 23 percent wider than most conventional TVs. It also comes with Sharp's Super High Resolution Image Engine that's able to upscale regular Full HD content into 4K, which is a pretty standard feature for all 4K TVs these days.
Sharp's 4K televisions comes with built-in Yamaha AudioEngine technology, which is presumably the reason why it sounds so good. Aside from this, the Sharp LC-60UD20E and LC-70UD20E look rather stylish too, thanks to the super-slim 10mm bezel surrounding the screen. The television runs Sharp's own smart TV portal Aquos Net+, which grants viewers access to sites like Netflix and YouTube – both of which have a sprinkling of 4K content – plus several as yet undisclosed apps. All of this can be accessed using your smartphone or tablet via the Android Aquos Remote Lite app, but unfortunately there's no suggestion of an app for iOS devices, so bad luck for all you fanbois out there.
There are a few questions left unanswered – the biggest one, Sharp hasn't said if the UD20 4K TV comes with an inbuilt HEVC decoder. It also declined to specify if it can actually stream 4K content from Netflix, or if it's just limited to regular 1080p Netflix content.
For those who want to find out for themselves, they can do so when the Sharp UD20 hits stores later this month, priced at £2,700 for the 60in Sharp LC60UD20, and £3,700 for the 70in LC70UD20.