Despite all the noise from TV makers about how wonderful 4K Ultra HD TVs are supposed to be, the vast majority of shoppers still prefer to spend their money on regular HDTV displays, according to new data from IHS. The research suggests that people either don't care all that much, or ultra high-definition (UHD) televisions are still just too expensive for the average consumer.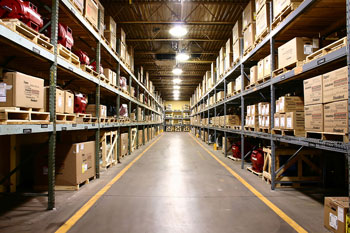 As of May this year, 4K TVs made up about five percent of all LCD TVs shipped in the world, though we should note this data only takes into account the top 13 television brands, which make up 75 percent of all shipments. Fairly minimal, but still steady progress considering 4K made up four percent of all TVs shipped in April, three percent in March and two percent in February.
The good news, for manufacturers at least, is that this steady progress is set to continue. "Growth in this year's global UHD TV market is a reflection of plans among TV makers, especially the Chinese, to increase sales," said Jusy Hong of IHS. "Expansion in UHD TV volume is mostly scheduled for the second half this year."
IHS said that in China, the world's largest market for Ultra HD TVs, 4K TV remained unable to break past the ten-percent barrier due to its high pricing. That may change in October however, as Chinese TV manufacturers are planning some aggressive price cuts to try and boost 4KTV's penetration.
Not surprisingly, Chinese firms shipped proportionally more 4K TVs in relation to LCD TVs than companies from other countries, accounting for nine percent of all shipments. South Korean brands' 4K shipments made up just five percent of all their televisions sold, while Japan was trailing behind with just two percent. However, it's worth pointing out that Samsung and LG Electronics actually shipped more Ultra HD TVs than anyone else – together, they made up 46 percent of the market, while China's six biggest brands accounted for 45 percent. That's mainly because Chinese brands just don't cut it in foreign markets, where they're often deemed to be of lower quality.
On a side note, IHS also says that plasma is enjoying something of a renaissance, even if it's on its deathbed. The analysts said plasma TVs had seen "higher than expected sales" so far this year, speculating that World Cup was a big factor in this. Sadly, now that the footy fiesta has concluded, plasma television sales are expected to decline rather sharply.
Source: IHS newsroom