So if you want to continue watching 3D TV in the comfort of your own home, you're going to have to pay for the privilege. With BBC and ESPN calling time on their experiments with the technology, British Sky Broadcasting (BSkyB) has announced that it remains committed to delivering a tri-dimensional experience to its viewers, at least for the big events.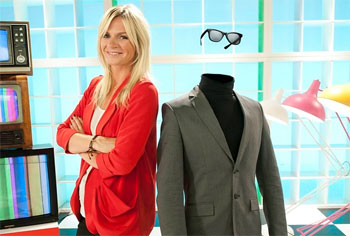 In a blog post this week, BSkyB's director of 3D John Cassy revealed that contrary to the BBC's own poor viewing figures, the digital satellite television broadcaster had just hit a new milestone with over half a million customers now signed up to watch its Sky 3D channel.
"We've had some challenges reaching this landmark," admitted Cassy. "But this has been our strongest quarter of growth to date."
Cassy's comments came just days after the BBC had announced it would be ending its 2-year trial with 3D later this year. Earlier this month, US broadcaster ESPN also announced that it would be shutting down its dedicated 3-D channel, citing a lack of interest among viewers.
The Sky executive acknowledged that there are plenty of hurdles in the way of 3D's adoption, including the fact that many households have been forced to "tighten their belts" due to the poor economy, which has led to slower than anticipated growth of the technology. He also pointed out that not everyone is satisfied with the experience at the moment.
"Many viewers have delayed buying a 3D TV set because they want to wait for newer technologies which don't involve wearing glasses," wrote Cassy.
He also pointed to the extra costs of producing extra-dimensional content, which some broadcasters have struggled to recoup through their business models.
Sky's Positive 3D Experience
Despite these obstacles, Cassy insisted that Sky's overall experience of 3D had been positive, listing several reasons why. Firstly, he pointed to the greater value that 3-D provides for Sky's customers, delivering a "unique, immersive 3D experience at no extra cost". Not only does this value give customers a reason to stay with the broadcaster, but it also serves to entice newer customers to join it, insisted Cassy.
Secondly, Cassy pointed to research that showed Sky viewers were among the company's most satisfied customers, thanks to its focus on delivering 3-dimensional movies, sports and natural history programming.
"These areas – big event TV – will be our focus going forward," stated Cassy.
Cassy could have a point about Sky's focus on delivering bigger events in 3D TV. A number of critics have pointed to the BBC's poor choice of programmes as the main reason for a lack of interest with its own experiments using the technology. Except for the Olympic Games opening ceremony, which attracted around 750,000 viewers, the BBC's 3D lineup has been pretty questionable. Did they really think that viewers would want to be 'immersed' by the Queen on Christmas Day of all days?
Instead, BSkyB has benefited from its close partnerships with major Hollywood producers, which means it can broadcast top movies like Avengers Assemble, The Amazing Spider-Man and Brave.
For these reasons, Sky is reaffirming its commitment to delivering 3D programming for the foreseeable future, concluded Cassy. The executive insisted that the technology has a very bright future, adding that so-called "glasses-free" technology is likely to evolve within the next 2-4 years to deliver good picture quality at an affordable price. When it does, consumers will be able to choose from a range of high-quality 3D-capable TVs that won't require annoying glasses and won't break the bank, and that could well be the turning point.
Source: Sky corporate blog