Golf fans have a lot to look forward to this month with the Ryder Cup just about to tee off, and for those with a 3D-capable HDTV display and Sky subscription, this year's coverage will be better than ever thanks to the involvement of Avatar and Titanic director James Cameron.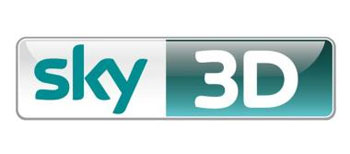 James Cameron to swing by for Sky 3D's Ryder Cup coverage
And no, that doesn't mean that the Hollywood legend will be stepping out onto the green himself, but he will be stepping up for an altogether different challenge – helping British Sky Broadcasting (BSkyB) deliver live extra-dimensional coverage of the event for its Sky 3D channel.
Teeing off on the 28th of September at the Medinah Country Club in Illinois, USA, Sky will screen more than 30 hours of live 3-D coverage on Sky 3D, produced exclusively for the digital satellite television broadcaster by the CAMERON | PACE Group, an organisation that Cameron co-founded alongside Vince Pace.
Cameron said that he is delighted to be involved in the project which will provide golf enthusiasts with an "exhilarating perspective" of the sport's most eagerly anticipated event.
"We can't wait to get started with Sky and deliver truly spectacular Ryder Cup coverage in full 3D," added the director.
Meanwhile, Sky's Director of 3D Television John Cassy said that the company is honoured to be able to work alongside one of the world's foremost tri-dimensional production experts to deliver an immersive viewing experience for its customers:
"Viewers gain an entirely new perspective when they watch golf in 3D. The experience is an altogether much more realistic one, as people can actually visualise the changes in distance and height on the golf courses, while gaining a proper perspective of the sloping fairways, undulating greens and the depth of galleries."
"It's a real tribute for Sky 3D to mark its second anniversary with live coverage of the biggest golfing event in the world."
The Ryder Cup is no stranger to Sky 3D of course, as the tournament was one of the first ever sporting events to be screened on the channel, shortly after its launch in October 2010. Following that groundbreaking broadcast in the third dimension, Sky 3D has gone on to cover numerous other sporting events, including FA Premier League football, the 2011 and 2012 editions of the US Masters, and Premiership Rugby Union. This summer especially has been a great one for Sky 3D's sports coverage, with the channel broadcasting an incredible 250 hours of Olympic Games events via Eurosport 3D, as well as the French Open tennis.
Sky 3D's live broadcast of the 2012 Ryder Cup golf competition will take place over three days from the 28th to the 30th of September, covering foursomes, fourball and singles matches.