Sky TV's Android apps have been hacked and defaced by a cyber activist group known as the Syrian Electronic Army in what appears to be a show of support of Syrian President Bashar Assad. Adding to the confusion, the hackers are also thought to have gained control of one of Sky's Twitter feeds, to mischievously offer customers their 'advice' on what to do.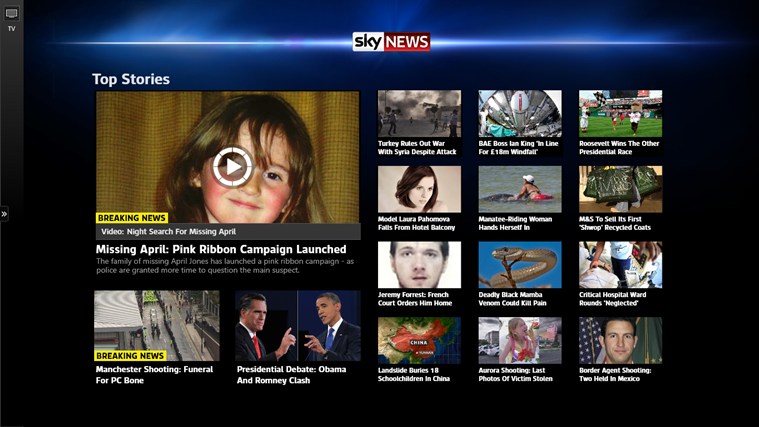 Sky Android apps hacked by Syrian Electronic Army
Sky apps, including Sky Go, Sky News, Sky Sports News, Sky Sports Football, Sky + and Sky Wi-Fi, were apparently hacked into over the weekend before being pulled from the Google Play store shortly afterwards. As of the time of writing, the only apps to be unaffected are Sky News Weather, Sky News Arabia and Sky News Arabia for Tablets. Each of the apps that were hacked into were quickly defaced, with the Syrian Electronic Army replacing Sky's logo with that of its own. In addition, the message "Syrian Electronic Army Was Here" was scrawled onto each app.
Even more intriguing was the apparent disinformation that appeared shortly afterwards. Just hours after the breach became public knowledge, the Sky Help Team Twitter account tweeted that users should deinstall the apps and wait for further instructions. All well and good, except for the fact that Sky normally uses the Lithium Social web to make this kind of announcement. Moreover, the tweet itself contained several basic grammar mistakes, suggesting that a non-native speaker had written it.
A spokesperson for Sky later confirmed to CNet that the Twitter feed had been hijacked, adding that the advice to deinstall the apps was not Sky's official guidance. He later added that apps that had been installed prior to the hack were safe, and that users didn't need to uninstall them.
The Syrian Electronic Army has been extremely active in the last few months, hacking numerous media organizations that it accuses of bias against President Assad's regime in Syria. Some of its highest profile hacks saw it deface the Financial Time's website, while Twitter accounts belonging to The Guardian newspaper and the Associated Press were also hijacked in recent weeks. This weekend's Sky apps hack appears to be the first time a broadcaster has been targeted however, and it's also the first time that Android apps have been compromised, rather than company websites or social media accounts.
So far, HDTV Test is not aware of any problems affecting Sky app users themselves, aside from the inconvenience of the apps being pulled from the Google Play store.
Source: CNet.co.uk