These days we have literally hundreds of television shows and channels to wade through, but while you can never have too much choice, it can be taxing trying to keep up to date with all of your favourite programmes. Luckily, we have a range of mobile apps that make the task of accessing and keeping track of all this content much easier, such as British Sky Broadcasting's popular Sky+ app, which has just been updated with new On Demand features.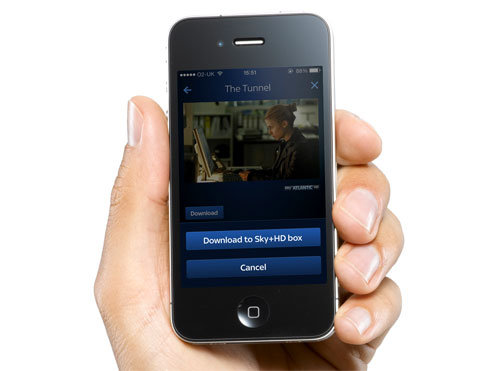 The update, which is available for both Android and iOS versions of the app, means that Sky customers can now start downloading shows to their Sky+HD box on the go – ideal for those who're working hard all day who don't want to hang around waiting when they finally arrive home after a long, hard day's slog in the office.
Not only is does the feature deliver more convenience for users, but it also means that they can download shows during times when the network is less busy, which means they should complete faster too.
In a press release announcing the update, BSkyB's Luke Bradley-Jones noted the popularity of the Sky+ app, which currently has around two million monthly users who recorded more than 2.4 million shows during October.
"People are changing the way they watch TV, as the popularity of On Demand TV demonstrates. There are now more than 3.4 million homes with a Sky+HD box installed, and these download millions of shows On Demand each week," he added.
To take advantage of the new Sky+ app update, first you'll need to make sure that your Sky+ HD box is up to date with the most recent software. Once ready, the updated app can be downloaded directly from Google Play and iTunes. From there, simply link the app with your Sky+HD box via a WiFi connection to verify that your software is up to date, and you're good to do – from now on, you'll be able to program your Sky+HD set-top box to download shows wherever you go, so long as you don't forget your phone!
The app itself is simple enough to navigate – just browse to Showcase > Catch Up TV > then choose either "Sky Movies" or "TV Box Sets", find the movie or show you want to watch, hit the download button, and your box at home will automatically start downloading it.
Please note that Apple iPhone and iPad users will need to be running at least iOS 5 or higher for the app to work. Meanwhile, Android users will need to be running version 2.2 or later.