Sky customers who own an iPhone or an iPod touch will now be able to use their devices to change channels and also rewind, pause and play TV shows on their Sky+HD box, thanks to a new update to the Sky+ app.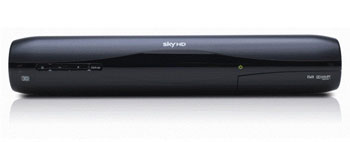 Sky+ app update turns iPhone & iPod Touch into remote for Sky+HD box
After the feature was introduced on the Sky+ app for the iPad earlier in the year, the new update for the Sky Plus service that allows users to turn their iPod touch and iPhone into a remote control has now been released in a continued effort by digital satellite television broadcaster British Sky Broadcasting (BSkyB) to enhance how we watch TV.
Users will now be able to simply tap their finger or swipe the screen of their device to change channels as they view their live broadcasts, and even rewind, pause and play TV, following the latest Sky+ app update for the iPhone. Sky TV subscribers will even be able to browse all the recordings they have on their Sky+HD set-top boxes, without having to interrupt their television viewing. They can also use their planner to set up or delete recordings, as they will now have complete access to their Sky+ planner on their devices.
To take advantage of these useful features, all Sky users need to do is to connect their Apple iOS device and the Sky+ HD box to the same WiFi network. Access to the Sky+ planner and the remote control function is already available to Sky customers who own an iPad, and in the next few months Android users should also be able to enjoy these new features.
The Sky+ service was originally designed to make it easier to plan and find out about great TV to watch. The newest update will undoubtedly bolster the many features that the application offers, including the ability to record either a single programme or an entire series when away from your HDTV, as well as a user-friendly TV guide for browsing through the whole week's schedule on your smartphone.