UK digital satellite broadcaster Sky has sent out media invites for a product launch on the 18th of November, promising the most significant release from the company for years, but will it be a much-anticipated 4K UHD (ultra high-definition) set-top box? Answers in a #Yes or #No hashtag please.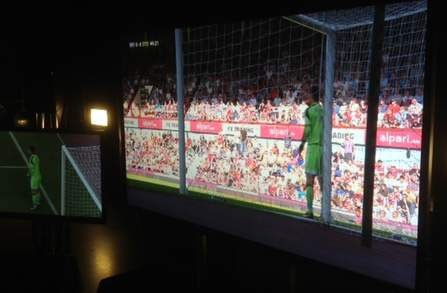 The British broadcaster hasn't revealed much about its new product at all, merely teasing a cryptic message saying "It's time to set your TV free", as well as a #SetTVFree hashtag for social media sharing on Twitter and Facebook.
Sky has been working on a SkyQ set-top box since last year when the first details of Project Ethan initially emerged. However, all the talk regarding the broadcaster's new product has been focused on enhancing user experience instead of higher resolution. Indeed, the theme for Sky's 18 Nov event seems to suggest a new box that provides seamless integration between live TV and streaming, not to mention multi-screen viewing where users can resume watching the content where they left off on another device.
It is unknown at this point whether Sky's new set-top box will support 4K Ultra HD, HDR (high dynamic range) with HDMI 2.0a, or HFR (high frame rate), but given that rival BT has stolen a march on this front with its YouView-powered 4K set-top box and Ultra HD sports channel a few months earlier, to not jump on the 4K bandwagon at this point will be a terrible disappointment for both subscribers and shareholders. Then again, the company may do an Apple – the Cupertino tech giant omitted UHD resolution from its latest Apple TV box, leaving the door open to the likes of NVidia Shield Android TV box, Amazon Fire TV and Roku 4 to lead the 4K charge.
Perhaps there's no point speculating any further, because all will be revealed in less than three weeks. In the meantime, here's a teaser video from Sky: