The Anytime+ video-on-demand (VoD) service from British Sky Broadcasting (BSkyB) has been expanded this week with the addition of a huge library of classic movies to rent from Sky Box Office. The media and entertainment giant is increasing the range of movies that will be made available to rent via the Sky Movies Box Office service, providing consumers with even more choices.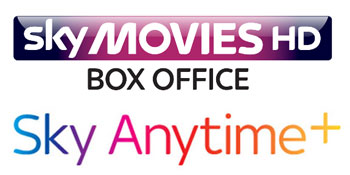 Sky adds classic Box Office Movies rental to Anytime+
The movies can be watched on Sky Anytime+, which is the video-on-demand service that runs over an Internet connection and was launched by the digital satellite TV company last year. There are already around eight hundred movies that are available via the service each month for subscribers to enjoy. However, this expansion means that there will be an additional range of classic movies available for viewers.
Viewers will see the new range of movies, which will include classics such as the Back To The Future trilogy and Billy Elliot, shown as "Now on DVD" on the Sky Anytime+ menu. Any Sky customer who has access to Anytime+ will be able to enjoy the classic movie additions. However, customers who actually subscribe to Sky Movies will be able to enjoy access at a reduced rate.
One of the platforms through which the movies will be offered is the Sky Go digital service. This is available on the Xbox 360 with the Xbox Live subscription, as well as via smartphones, internet tablets, PCs, and laptops. It will also be offered via Sky+ HD set-top boxes.
Ian Lewis, the director of Sky Movies and Sky Movies Box Office, said that the company is very excited to be able to offer far more choice and entertainment to customers. He said that there is no such thing as too much choice on television, and with this expansion there will be something for every Sky subscriber.