British Sky Broadcasting (BSkyB) has just added a ton of new titles to its library of on-demand TV shows, with viewers now able to access full seasons of hits like 24, Modern Family, Girls and Bones through their Sky+HD box whenever they please.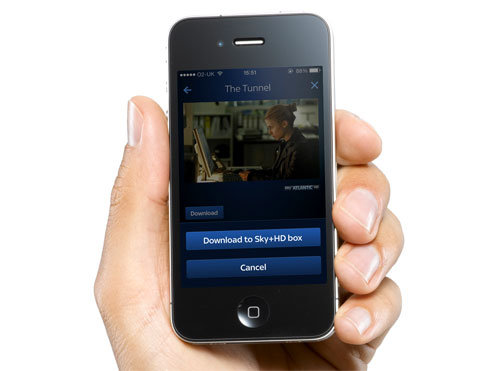 The move means that the number of TV box sets available on Sky has almost doubled. In addition to the above titles, viewers can enjoy access to shows like An Idiot Abroad, Banshee, Castle, Criminal Minds, The Following, Luther, Mad Dogs, Misfits, Moone Boy, Peep Show, A Young Doctor's Notebook and The Wire.
And things will get even better from March onwards, when a second wave of new series will be added, including Black Books, Da Vinci's Demons and Spartacus. In addition, Sky subscribers will be able to watch Mad Men's previous seasons on demand, ahead of the series' final season.
According to Sky, this massive expansion of its TV box-set lineup means that its customers have access to a greater catalogue of TV shows than any other Pay TV or online television service can offer. And that's a point that Sky intends to get across loud and clear – it says the expansion will coincide with a major marketing campaign that's set to launch today featuring actor Idris Elba of hit shows Luther and The Wire. BSkyB's new marketing drive will run for one month, and will highlight the full range of new box-sets that've been added to its lineup.
"We are delighted to be able to offer our customers the biggest range of the latest box sets, all available straight from their Sky+HD box," said Luke Bradley-Jones, Sky's Director of TV Products.

"Customers just need to connect their box to broadband and they'll have access to more of the latest TV box sets than any other pay TV provider."
With more than 4.4 million subscribers, Sky says that it's the UK's leading connected TV platform. Now, with its expanded lineup it also offers the country's most comprehensive catch-up television service, which it says now attracts in the region of 11,000 viewers per day.