British entertainment and media corporation British Sky Broadcasting (BSkyB) launched its Sky Go app in July. The service was designed to provide Sky customers with access to view Sky channels and programmes whilst on the move without being charged any extra for the privilege. The app was also designed to bring two existing Sky services together, which were Sky Player and Sky Mobile TV.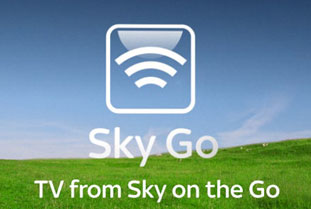 Sky Go on-demand TV app breaks one million downloads
When the Sky Go service was launched Sky officials said that customers would have even more choice and control over what they watched, where they watched it and when they watched it. For Sky viewers the service has provided increased convenience and flexibility, which has resulted in its popularity soaring.
With so much for Sky subscribers to keep up with whilst on the go since the launch of the service, such as major sporting events, events such as the riots across the UK, and news about the problems in Libya, the Sky Go service has gone from strength to strength. Customers have been busy getting the low down on the latest events, news and programmes via their computers, iPads, iPhones and Xboxes even when they do not have access to their HDTV sets.
It has now been revealed that the Sky Go service has reached a significant milestone since it was launched just a couple of month ago. Officials from Sky have said that the Sky Go app has broken the one million download barrier, as more and more customers realise the benefits of being able to access a wide range of content on the move without having to pay any more money.
Sky has carried out an analysis of how its customers are using the Sky Go service. The company revealed that in August subscribers enjoyed forty million pieces of content using the service. Out of these, 85 percent was made up of live channels and 15 percent was on demand.