BSkyB (British Sky Broadcasting) has delivered an early Christmas present to thousands of Android lovers with the news that its popular Sky Go service is now supported by an additional 14 devices running the Jelly Bean operating system, including the Google Nexus 4 and Nexus 7, plus a host of devices from Samsung, HTC and Sony.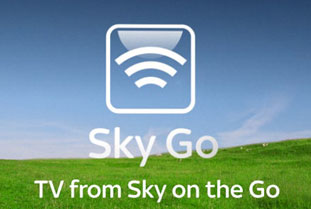 Sky Go app hits Android Jelly Bean devices like Google Nexus 4 & 7
This latest development means that a total of 25 tablets and smartphones running Android can now access the on-demand television streaming app.
Critics will contend that the move is well overdue, considering that Sky Go was first launched back in July of last year after the pay TV broadcaster decided to merge its Sky Player with Sky Mobile TV services. Originally, the app was only made available on iOS devices, much to the outrage of legions of Android users who felt they'd been left out to dry.
Android users were further angered by what they saw as Sky's "piecemeal" support for the app, which precluded support for the latest Jelly Bean version totally. This led many customers to complain that they couldn't update their device's software for fear of losing access to the app.
Sky will be hoping that today's announcement will go some way towards appeasing Android owners who believe they've played second fiddle to iOS for far too long – especially those who own one of the more recent smartphone and tablet devices that until now, couldn't support the application at all.
The following smart mobiles and tablets will now be able to download the Sky Go app for the first time: Google Nexus 4, Google Nexus 7, HTC Desire X, HTC One V, HTC One X, HTC One XL, HTC One S, Samsung Galaxy S3 LTE, Samsung Galaxy S3 Mini, Galaxy Ace 2, Galaxy Note 2, LG 4X HD, S Sony Xperia S, and the Sony Xperia T.
Given the huge popularity of Google's Nexus devices, which are reportedly selling like hot cakes in the run-up to Christmas, the ability to download Sky Go from the Google Play store now is sure to be warmly welcomed by all Sky subscribers.