Entertainment and media giant British Sky Broadcasting (BSkyB) has announced that it is going to release its popular mobile viewing service, Sky Go, for the Android operating system this month. It has now been seven months since Sky Go was originally launched, and each month the service attracts one and a half million unique users. The service allows customers of Sky TV to access programmes on the move no matter where they are without having to pay any additional charges.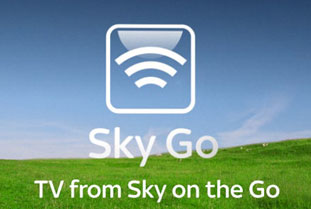 BSkyB to release Sky Go for Android phones this month
A rising number of Sky subscribers have been embracing the Sky Go service, which is very encouraging for the digital satellite television broadcaster. Consumers are able to access and watch their favourite content whilst they are on the go, providing them with flexibility and convenience, as well as entertainment at their fingertips even when they are not sitting in front of their HDTV sets.
Officials from Sky said that the high level of demand seen among its users for access to the Sky Go service has prompted it to roll out the service on the Google Android mobile device operating system in February 2012. The first Android phones to be able to download the Sky Go app will be the Samsung Galaxy and HTC handsets.
The company said that its Android customers have been looking forward to seeing the Sky Go service released for the platform, and that everything has been done to ensure that the Android viewing experience would be a high-quality one that is well worth waiting for. This will be a bespoke design for Android handsets, which will grant more users access to this popular mobile service.
BSkyB also announced that it will be expanding on the content that Sky Go customers can access by adding the Sky Entertainment Channels to the service, as part of the firm's commitment to provide more value-for-money for its subscribers.