British Sky Broadcasting (BSkyB) has unveiled a swathe of new updates to its services, including its popular Sky Go and Sky+ mobile apps, as well as its Sky+ Anytime video-on-demand (VoD) service.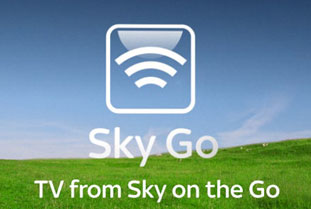 Sky Go & Sky+ app updates will include iPad remote
The smartphone and tablet versions of BSkyB's on-demand TV app Sky Go is the first to receive an update, being boosted with hours of new catch-up TV content for kids. Users of the app will now be able to access eight new children's television channels, including Nickelodeon, The Cartoon Network and The Disney Channel, all on-demand. This means access to a number of kids' favourites, such as Ben 10, SpongeBob SquarePants and iCarl, as well as dozens of pre-school programmes such as Team Umizoomi and Dora The Explorer.
For now, the channels will only be available as part of Sky Go's catch-up service; however from next month they will also be made available to watch live, boosting the number of channels accessible through the Sky Go app to 32.
Meanwhile, adults might be more interested to learn about the planned update for the digital satellite broadcaster's Sky+ app on the iPad. No new channels have been added, but instead viewers will be able to use their iPads as a remote control for their Sky+ or Sky+ HD box, allowing them to pause or rewind shows with the swipe of a finger. In addition, iPad users will also be able to view their TV planner on their tablets through the app, where they can add and delete programmes to their schedule without disturbing the action on their HDTV screens. This update is expected to be released later this summer.
Last but not least, Channel 5's catch-up TV app is set to be added to Sky Anytime+ sometime later this year. Known as Demand Five, the app will line up alongside the ITV Player and BBC iPlayer apps, both of which are set to be added to the service by the end of this year. Sky Anytime+ viewers will be able to find this content in a new, dedicated catch-up TV section that will be added to the service imminently.
BSkyB's director of TV products Luke Bradley-Jones said that the updates underlined the company's commitment to offering its customers the best possible television viewing experience, through a combination of more and better content, and greater flexibility in how they discover and watch them.