British Sky Broadcasting (BSkyB) has announced a big expansion of its popular Sky Go service, allowing subscribers to download exclusive on-demand content for up to four users per subscription for an additional fee of just £5 per month.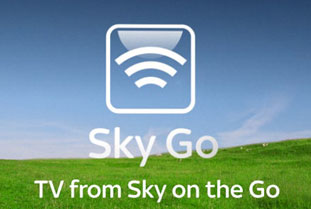 Sky Go Extra app allows movie downloads on iPhone, iPad & Android
The satellite television broadcaster confirmed that Sky Go Extra will allow users to download as many TV shows and movies as their device can store, with each file expiring after one month. For the average smartphone or tablet device, that's a serious amount of content – something in the region of 400 television programmes or 80 films, reports The Telegraph.
BSkyB says that the Sky Go app, which allows users to stream on-demand content there and then, is currently used by around 25% of subscribers. The company says that the new extension of the service – Sky Go Extra – will be available for free to all customers for the first two months, after which they will have to pay an additional monthly fee.
BSkyB has been aggressively pushing its mobile viewing services in the face of stiff competition from the likes of LoveFilm and Netflix, both of which have their sights set on stealing customers away from the UK's number one subscription-based broadcaster. By giving customers the ability to download and watch content offline for up to four users, Sky Go Extra now appears to have a slight edge over its rivals, and will surely appeal to those that do lots of travelling. In addition to this app, Sky also offers its separate NOW TV service, which is aimed at non-Sky subscribers. Currently, this service does not allow users to download content for offline viewing, but it will be interesting to see if the broadcaster has plans to do this at a later date.
Sky said that the new app will be available on the iPhone and the iPad, as well as a host of Android devices, although it is yet to confirm which ones.
Source: The Telegraph