BSkyB (British Sky Broadcasting) has just achieved something of a coup, landing a deal with Warner Bros. that gives it exclusive rights to show all eight of the hit Harry Potter movies from the beginning of next month through this Christmas.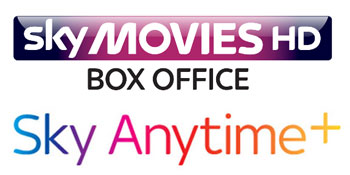 BSkyB secures Harry Potter exclusive for Sky Movies HD
Under the agreement, Sky Movies will be the only British TV service that is allowed to broadcast the entire franchise of Harry Potter films. The deal, which lasts throughout the busy festive season, will see JK Rowlings' boy wizard hit the screens of British living rooms in high-definition television (HDTV), on-demand and via its new mobile video streaming service Sky Go. Sky said that the movies will be shown in their entirety, without ads.
For the duration of Sky's three month contract, no other UK channel or streaming service will be allowed to screen the Harry Potter movies. This includes the final movie in the series, the recently released Harry Potter and the Deathly Hallows – Part 2, which the digital satellite television broadcaster also plans to air on Sky 3D.
Sky's Harry Potter deal follows its previously announced, multi-year agreement with Warner Brothers that will see Sky Movies given exclusive access to all of the movie-maker's newest releases, including titles such as Wrath of the Titans, Sherlock Holmes: A Game of Shadows, The Dark Knight Rises, Man of Steel, and The Great Gatsby.
Ian Lewis, Sky Movies Director, said in a press release that he is 'delighted' to be able to present exclusive access to the Harry Potter movies for Sky customers.
Josh Berger, president and MD of Warner Bros., said that this is the first time TV viewers would be able to access the full franchise in one place, at a time convenient to them:
"Harry Potter is unique in that it's a true British success story, conceived and produced in the UK, featuring what is largely a British cast, and enjoyed by millions of viewers across the world. Sky Movies customers will now be able to look forward to enjoying the full franchise of Harry Potter movies over the festive season."