BSkyB (British Sky Broadcasting) has announced this week that its Sky HD customers will be able to enjoy over one hundred hours of the London 2012 Olympic Games in glorious 3D this summer thanks to Eurosport and Sky 3D.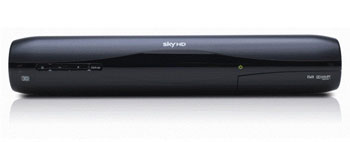 Sky HD customers to get Sky 3D access during Olympics
Throughout the course of the 2012 Olympics which is going to be held in London this year, pan-European broadcaster Eurosport will be providing Sky+HD subscribers with more than 100 hours of 3D entertainment for the duration of the event. Broadcasting through the only digital television channel dedicated to the third dimension in the United Kingdom, Sky 3D, Eurosport will be allowing viewers to fully immerse themselves in the action.
There are currently thousands of pubs and more than 250,000 residences using Sky all over the country that now have access to the Sky 3D service. This figure is set to increase to over four million homes, as BSkyB will be opening up its Sky 3D channel to all of its Sky HD subscribers while the Olympic Games are on. Customers wanting to take advantage of the temporary tri-dimensional offering should already have a Sky+HD box that is 3D-ready, and will just need to buy a 3D-capable HDTV display to be able to watch the Olympics in spectacular 3D.
Viewers tuning into the channel will be able to enjoy the widest extra-dimensional coverage of the games on TV in the UK, as exclusive 3D coverage will be available every single day, comprising roughly 8 hours of live footage and a further 4 hours showing all the key highlights for the day. As well as enjoying a wide selection of events and both the opening and closing ceremonies in full 3D, users will also be able to take advantage of the video-on-demand (VoD) service offered by Sky Anytime to catch up on parts of the games they may have missed.