BSkyB's (British Sky Broadcasting) HDTV customers might notice a few differences to their electronic programme guide (EPG) over the coming days, as the digital satellite television broadcaster rolls out a host of new features – including iPlayer, catch-up TV and an innovative 'undelete' option – on subscribers' Sky+HD boxes.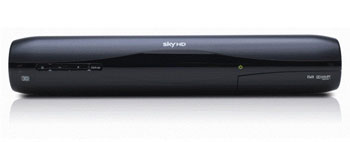 Sky+HD box to get catch-up TV & "Undelete" updates
Of the new features, Undelete is one of the most useful ones, allowing viewers to retrieve any programme that they've recorded and then accidentally deleted, ensuring that there will be no more ear-bashing when you mistakenly delete an episode of Coronation Street. The first thing you'll see when the update is rolled out is a new "Deleted" tab in your Sky Guide. This is where all of the shows you've discarded will be shunted to, giving you the option to restore them if you need.
Sky Anytime and Sky Anytime+ have also been given a refresh, and will now be known as On Demand, better clarifying what the service actually does, and making it easier to find the shows you want to watch. Using On Demand, you'll be able to instantly access some of Sky's most popular shows at the touch of a button, whenever you want.
BSkyB is also set to offer catch-up TV in the next few weeks, meaning that you'll be able to "catch up" with all of the shows that you've missed over the last seven days, not only from Sky channels, but also from the ITV Player and Demand 5. Plus, once it's launched, the BBC iPlayer will also be added to the catch-up mix.
You might also notice a new "Store" tab appear in your Sky Guide, where you'll be able to browse through a wide selection of movies available to rent, while the "Docs" tab has been relocated to the center of the Sky Guide to make it more accessible.
Finally one last change will involve the "Help" section in your Sky Guide. This part has been redesigned with specific menus for each of the key functions of your Sky+HD box, such as Box Office, On Demand and Parental Settings, making it easier to get started f you're unclear about something.
You won't have to do anything to receive the new updates, as Sky will automatically beam them direct to your box, making them appear magically overnight. The company said that the first boxes to benefit will be their newest models, the Sky+HD DRX890 and the Sky+HD 1TB, with others being updated shortly afterwards. No exact date has been given for the new updates, other than they'll appear "soon".