Today's the big day for British Sky Broadcasting (BSkyB), as the company finally launches its highly anticipated pay-as-you-go internet television service Now TV, which is set to go head-to-head against similar offerings from Netflix and Lovefilm.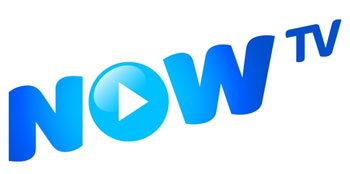 Sky challenges Netflix & Lovefilm with Now TV launch
Priced at hefty £15 a month, Now TV's initial offering will be limited to movies, and will only be available on PCs, Macs and Android mobile devices as Sky looks to test the waters. Later this year, the broadcaster has plans to make Now TV available through iOS devices (like the iPhone and iPad), YouView (the new BBC-backed set-top boxes), as well as video game consoles including the Microsoft Xbox 360 and the Sony PS3 (Playstation 3).
Viewers will be able to choose from signing up for the full, £15-a-month subscription, giving them access to more than 600 movies including dozens of classics and all the latest Sky Movies releases, or paying for individual movies one at a time. Films will be priced from 99p up to a maximum of £3.49, depending on the movie's release date.
Sky has plans for Now TV to be much more than an internet-based cinema screen however. Later this year, the broadcaster will add a variety of sports channels to the platform, before making its entertainment content available on the service by 2013.
One notable feature is missing from Now TV – the service will not be available in high definition on any compatible device at launch, which is most likely due to HDTV being one of Sky's main selling points for its regular satellite television package.
Simon Creasey, Director of Now TV, said that the service would offer consumers more choice and an easy way to watch hundreds of amazing films instantly:
"With the explosion of internet-connected devices, we understand that consumers want to find great content over the web. This is where Now TV comes in, providing an exciting way to enjoy Sky Movies for film fans everywhere."

"We're expecting great things from Now TV. In the coming months, the service will be made available on a much wider variety of platforms, and viewers will be able to watch the best live sports action from Sky Sports, as well as all their favorite comedies, dramas and entertainment programs from Sky TV."
Now TV's biggest competitors are likely to be the rival movie streaming providers Netflix and Lovefilm. BSkyB will have a tough battle on its hands if it's serious about overhauling these rivals, both of which are currently much cheaper than Now TV – Netflix is available from just £5.99 a month, while Lovefilm's packages start at just £4.99 a month.
However, Sky will no doubt be pinning its hopes on the quality and quantity of its offerings. With up to five exclusive Sky Movies premieres set to be released on Now TV each and every week, diehard movie fans will have a hard time refusing this fantastic offer.