They may not have a licence to kill, but now British Sky Broadcasting (BSkyB) do have a licence to show as many James Bond films as they please, following this week's announcement they are to launch a dedicated high-definition channel called Sky Movies 007 HD.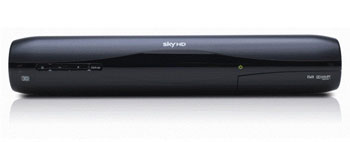 James Bond gets dedicated Sky Movies 007 HD channel
The move comes following Sky's acquisition of the James Bond movie rights from MGM back in April, breaking ITV's almost forty-year stranglehold on the spy series. The HDTV channel is set to launch on the 5th of October, and will screen Bond movies galore for a period of one month. The digital satellite television company said that the timing has been scheduled to coincide with the release of the latest Bond flick Skyfall, directed by Sam Mendes and starring Daniel Craig, and also the 50th anniversary of the release of Dr. No, the first ever James Bond film.
Sky Movies 007 isn't the first time the broadcaster has rolled out a "pop-up" channel, having previously done the same over the festive period with its Christmas movie-themed channel.
All 22 of the official James Bond movies will be shown on Sky Movies 007 HD throughout the month, as well as two non-EON titles – the 1967 version of Casino Royale, and Never Say Never Again starring Sean Connery.
Ian Lewis, director of Sky Movies, said that the channel will offer viewers the first chance to watch all their favourite James Bond films "in HD, uninterrupted, on demand and on the go".
For many years, James Bond movies were screened almost exclusively by ITV since it acquired rights to them back in 1975. This changed in the 1990s, when Sky purchased pay-TV rights to new Bond films, allowing them to air the UK TV premiere of each one, and now it appears ITV have been frozen out completely, with Sky purchasing all UK TV rights for the series, albeit only for 12 months.