Media entertainment giant British Sky Broadcasting (BSkyB) is going full steam ahead with the rollout of NOW TV, its new subscription-free online television service that is designed to bring Sky content to an even greater number of viewers. Announced earlier this year by the company, NOW TV is on schedule for launch in the first half of this year, which means that it should be ready to be rolled out over the next couple of months.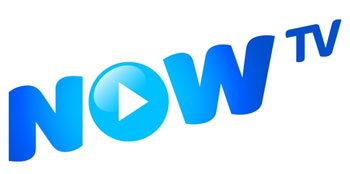 Sky prepares for NOW TV launch with Acetrax acquisition
It has now been revealed that in preparation for the launch of its new service, the digital satellite TV broadcaster has completed the acquisition of a small European video-on-demand (VoD) content provider, Acetrax, which Sky hopes will help "further strengthen relationships with connected device manufacturers and content providers".
Acetrax was founded in 2006 and is therefore a relatively young company. Displaying high ambitions, Acetrax has forecast that its on-demand content will be available on around sixty million connected devices by 2015. Quite a few established brands like Samsung, LG, Panasonic and Toshiba carry Acetrax's content on their latest internet-connected HDTV models.
BSkyB said that Acetrax had gross assets of £2.3 million by the end of December last year, but did not disclose the financial terms of the acquisition. Officials did, however, explain how the purchase of the small on-demand provider can enhance Sky's own services.
One official from Sky said that the acquisition will enable Sky to boost its expertise and experience when it comes to online video streaming. The spokesperson added that the move will complement Sky's own expansion in terms of over-the-top (OTT) services such as Sky Go and NOW TV. He said that following the acquisition of Acetrax, Sky will be looking to build on the existing relationships that the company has already developed with content providers and connected device manufacturers.