Sky, the leading Pay TV broadcaster in the UK, has this week revealed several new features that are to be added to its critically-acclaimed Sky Q platform next year, thus giving subscribers more control over their Sky Q viewing. The service, which includes Sky's first 4K Ultra HD offerings, is now available at even more affordable price points.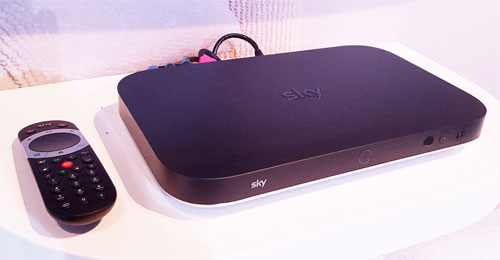 Probably the most notable new addition to arrive is the ability to record six programmes whilst watching a seventh with the Sky Q 2TB box, which will go down a treat with viewers who find the existing quota of record 4/ watch 5th insufficient. 2017 will also see personalisation becoming more at the heart of the viewing experience, with a new homepage set to give users single-swipe access to their latest recordings, not the mention brand new show recommendations based on their viewing history.
Other upcoming features including "Sports Start Over" which will save sport fans from missing a moment of their favourite football match, F1 race or golf tournament, as well as an advanced voice search functionality that makes the Sky Q touch remote's search capability even better. Of course, there's Formula 1 in ultra high-definition to look forward to on Sky Q in 2017 too.
Following a decision to phase out Sky HD+ and move all new customers to the Sky Q platform, prices have never been more affordable, starting from £20 per month with the Sky Q Original Bundle which includes great entertainment on 270 channels such as the ever-popular Sky Atlantic. For an extra £12 per month, subscribers can get also Sky Q Multiscreen, allowing them to watch television on any screen around their home, or when they're out and about, including their recordings, even without WiFi connection.
Sky Q is the fastest-selling product for the broadcaster since Sky HD, with 75% of customers saying that they're likely to recommend the Sky Q to friends and family. The service is also changing how people watch TV – Sky Q subscribers watch 69% more on-demand content than with Sky+.