In a move that is sure to set tongues wagging, British Sky Broadcasting (BSkyB) has announced that users will be given access to its Sky Sports channels on a pay-per-view (PPV) basis for £9.99 a day via its NOW TV internet television service.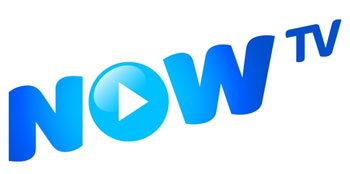 Sky Sports pay-per-view/ PAYG arrives on NOW TV for £10/day
This is the first time that consumers will be able to access Sky's sports channels on a pay-as-you-go (PAYG) basis, allowing viewers to enjoy Premier League football matches, international cricket, live Formula One and Masters Golf. Previously, the only way to access Sky Sports was by signing up for a monthly subscription with the satellite TV broadcaster.
But now, BSkyB is offering viewers the chance to buy a 24-hour 'pass' to view its six sports channels like Sky Sports News and Sky Sports 1 via NOW TV. The service, which has some 25,000 subscribers according to the company, already allows viewers to access Sky Movies on a pay-per-view basis, so the decision to make Sky Sports available was widely expected to happen at some stage.
Premier League football fans especially are likely to take advantage of Sky's new offer, although the broadcaster is sure to be criticised for the price it has set. However, BSkyB's Chief Executive Jeremy Darroch dismissed suggestions that the £9.99 fee is too expensive for casual viewers.
"We think most viewers will agree that the day pass is an attractive option. We think the concept will work well with Sky Sports," he insisted.
He added that Sky is hoping to extend NOW TV's offerings in the future to include Sky's popular entertainment channels.
The announcement comes just days after Sky tied up a new contract to screen Premier League football highlights, something that will take effect beginning in the 2013-14 season. As a result of that contract, Sky Sports will now be able to show highlights from all of the 226 Premier League games that it doesn't broadcast live on shows such as Soccer Saturday and Goals on Sunday. In addition, from next August Sky will also show full 90-minute replays of the best Saturday afternoon (3pm kick off) match at 8pm on the same evening. Finally, viewers will also be able to access Sky Sport's 'Match Choice' on the interactive red button service that lets them see up to 45 minutes worth of highlights of any Saturday fixture from 10pm.
Will you consider paying £9.99 to watch Premier League football or another sport for 24 hours? Or is the price set by Sky outrageously expensive? Let us know your thoughts below!