The power of effective advertising has been proven once again this week, after a recently launched ad campaign on Sky's digital satellite television platform helped social TV app Zeebox clock up around fifteen thousand new sign ups per hour. The ad slot is just thirty seconds long, and was first shown during the Premiership coverage from Sky. It was then rolled out across other Sky channels, and has clearly proven extremely successful.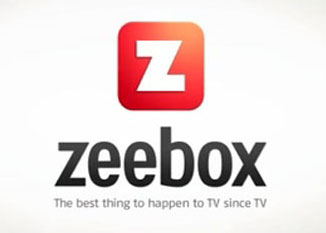 Sky TV ad helps Zeebox hit 15,000 new signups per hour
Zeebox is portrayed in the advertisements as the new sidekick for TV, and after the ads proved so successful, the company's co-founder and CEO Ernesto Schmitt was quick to get on Twitter and express his joy at the figures. He wrote: "Wow, what a weekend! With first couple of days of our TV advertising on air we're getting up to 15,000 new sign ups per hour."
British Sky Broadcasting (BSkyB) has a 10 percent stake in the social TV start-up, which has given the media and entertainment giant exclusive rights in the UK to integrate Zeebox into its own mobile apps. Sky Media, the advertising team for BSkyB, also has the rights to sell product placement opportunities and sponsorship based around "Zeetags", which are designed to expand upon topics and characters that are on-screen.
With its advertising campaign for Zeebox, Sky has been able to quickly capture the target audience for the social TV app which is available on iPad and PC, which has resulted in the ad campaign hitting the ground running, as many of those who are seeing it already have a strong interest in this area. In addition, many consumers who see the ad will have increased confidence in the application simply because they can see that its backers are willing to splash the cash on high profile advertising – a sign of their own belief in the service.