British Sky Broadcasting (BSkyB) is reportedly developing a new set-top box that is capable of delivering ultra high-definition (UHD) broadcast to subscribers, potentially bringing more native 4K content to early adopters who have splashed out on a shiny new 4K Ultra HD TV from the likes of Samsung, Sony, LG and Panasonic.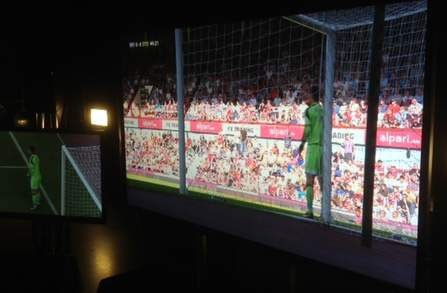 According to British broadsheet The Sunday Telegraph, Sky has commissioned a task force codenamed "Project Ethan" to revamp its set-top box system, with the primary aim of fending off threats to its subscription-based business model from rival internet services such as Netflix, Amazon Prime Instant Video, Google's Chromecast and Apple TV media streamer.
While Sky's new project will be focusing on cloud technology (for example saving Sky+ recordings onto a central server where they can be accessed from any web-connected devices like smartphones, tablets and Smart TVs where you left off), 4K hardware and software are being worked on as the satellite television broadcaster prepares to usher in the Ultra HD era. The proposed Sky 4K package will likely need an entirely new set-top box that can handle super high-resolution programmes transmitted over the satellite or internet.
Project Ethan is led by BSkyB's director of product development Andrew Olson, who last year joined the board at ViXS Systems, a Canadian semiconductor company specialising in the processing and distribution of high-quality video. ViXS recently unveiled its XCode 6400 SoC (system on chip) that can decode HEVC-based content at 3840×2160 resolution with support for 10-bit colour depth and 60fps frame rate.
Commenting on the subject, a Sky spokesperson said:
"Innovation is at the heart of our business. We are always looking at ways to enhance our service to customers, as with the launch of our new EPG home page this month."
Sky has never been afraid to dip its toes into new television technologies, having led the way with HD and 3D, and we fully expect the company to jump on board the 4K train at the earliest opportunity. Sky had previously run a live 4K football broadcast trial behind closed doors last year, which bodes well for the success of the format. Project Ethan is scheduled to be rolled out in two years' time, as hinted by its former name of "Project 2016" according to sources.
Source: The Sunday Telegraph