British communications regulator Ofcom has this week released the results of an indepth research into customer satisfaction levels with a range of services delivered by some of the country's biggest broadband, pay TV and landline phone providers. The companies that were included in the study were those that hold at least a 4 percent market share in these sectors in the UK.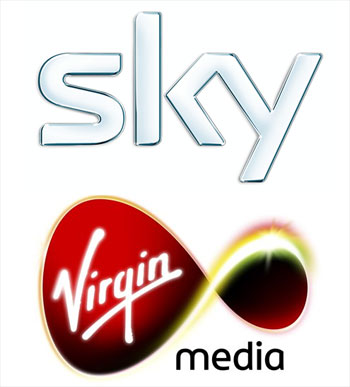 Sky beats Virgin Media in Pay TV customer satisfaction
Thousands of people were polled as part of the study, which was carried out by market research firm GfK on behalf of Ofcom in February of this year. Those who had contacted their service provider in the past three months were asked to rate their experience in terms of satisfaction levels. The results have been released to coincide with new rules that have come into force requiring these providers to be more proactive in helping customer complaints to be resolved quickly and efficiently.
One of the areas that was looked at as part of the study was Pay TV services, and the results showed that overall the customer satisfactions levels in this department were higher than average at 66 percent. The main reasons why customers had contacted Pay TV providers were to either call out an engineer, or to change the package that they were on.
The two providers that were analysed in this category were satellite television broadcaster British Sky Broadcasting (BSkyB) and cable-based network operator Virgin Media, the leading players in the subscription TV arena. The results showed that whilst satisfaction levels with the customer service from Sky has improved since 2009, rival provider Virgin Media has actually seen dissatisfaction levels increase from 10 percent in 2009 to 16 percent in this latest poll.
In total, Sky registered a 67 percent satisfaction level, with 21 percent remaining neutral about their opinion of the provider's customer service and 12 percent claiming that they were dissatisfied. Virgin Media posted a 62 percent satisfaction level, with 22 percent remaining neutral and 16 percent stating that they were dissatisfied with the company's customer service advisers.
Source: Ofcom