Sky UK Limited is rumoured to be on the verge of releasing its next-generation 4K set-top box, dubbed SkyQ, focused on enhancing the user experience.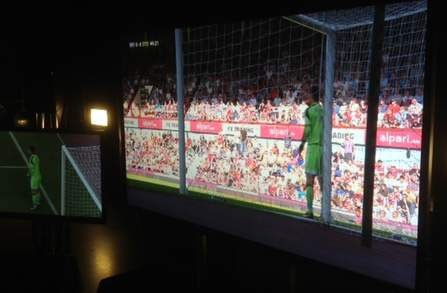 The Telegraph reports that the new box delivers the ability to watch or record up to four programmes simultaneously, with users being able to view them on multiple devices within their homes. In addition, SkyQ facilitates the loading of certain programmes from the set-top box directly onto user's devices, so they can watch their favourite shows on the go. Most importantly perhaps, at least for HDTV Test readers, is that SkyQ is likely to be 4K-ready.
According to The Telegraph, SkyQ has been developed in secret under the codename "Project Ethan". The company is planning to announce SkyQ's launch "soon", The Telegraph's anonymous sources say, adding that the experience is "really very slick", delivering a more visual emphasis on the programmes, which will combine broadcast, personal recommendations, on-demand and recorded services.
If the reports are true, SkyQ represents a major landmark for Sky, which is facing increased competition in the United Kingdom from its rival BT, which recently unveiled its own 4K set-top box from YouView that integrates the country's first live 4K sports channel.
We should note that The Telegraph's report didn't actually say SkyQ will be 4K-ready, but nevertheless HDTV Test believes it's highly likely considering that BT's own set-top box possesses the same capabilities. Moreover, previous references to Sky's Project Ethan have alluded to it being 4K Ultra HD, something that Sky undoubtedly needs if it's to fend off stiff competition from BT and other rivals like Netflix, Amazon Prime Instant Video, Google's Chromecast and the Apple TV media streamer.
While a UK launch is likely first, it's believed that Sky will also introduce SkyQ to its Sky Italia and Sky Deutschland customers in due course as well. Italy and Germany/ Austria are important markets for Sky, where it has 4.74 million and 4.23 million retail customers, respectively.
The Telegraph didn't provide an exact release date for SkyQ, but said it's likely to appear shortly after Sky releases its full-year financial results tomorrow on the 29th of July.
Source: The Telegraph