Retail prices for 4K Ultra HD TVs have been slashed, drawn and quartered over this month, with LG Electronics becoming the latest television brand to cut the price of its own super-high resolution displays in the wake of similar cuts from Sony and Samsung.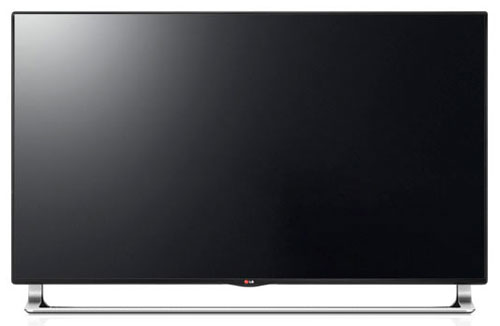 As reported by Twice.com first of all, LG has confirmed that it's reducing the asking prices of its 55-inch and 65-inch 4K TVs in the USA, in what looks to be a retaliatory move to competitors' cuts. The models will have their prices reduced by $1,000 and $1,500 respectively, meaning that the 55LA9700 55in 4K TV will now be priced at $4,999, while the 65LA9700 65-incher will retail at $6,499, as of the 1st of September.
LG's vice president of corporate communications more or less admitted that the discounts were forced on the company after Sony's and Samsung's own aggressive price drops, saying that the move would help to "keep LG Ultra HD TVs competitive in the marketplace."
LG had previously announced price reductions for its 4K televisions in South Korea just hours after Samsung reduced the cost of its OLED HDTVs, and so the question on everyone's lips now is – will we see a similar reduction in the UK anytime soon?
That remains to be seen, but here at HDTVTest we're gonna go out on a limb and say that if you are on the verge of buying a 4K TV in the next couple of days, you might just want to hold back a little. The thing is, for all the publicity it's had so far, 4K TVs are yet to gain much traction in the overall market – simply because all but a few high-rollers can afford to shell out thousands of pounds on one of these things. If manufacturers really want to push 4K out to the masses (which they really do), then it seems they've little option but to make things more affordable.
Samsung has already made moves towards that in the United Kingdom, knocking £700 off the cost of its 55-inch UE55F9000, and a grand off the price of its 65-inch UE65F9000, with the two models now retailing at £3,299 and £4,999 respectively. Sony, despite rolling out cheaper 4K TVs in the US recently has yet to respond on these shores, but given how it's been the most aggressive brand of all when it comes to marketing Ultra HD's capabilities, we're betting that a similar drop here will be in the offing very soon. As for LG, we should note that it's yet to even launch its 55″ and 65″ 4KTVs in the UK (however you can always splash out £17,000 on its monster-size 84-inch beast if you desire), but with Samsung's ultra high-definition TVs so aggressively priced, it's likely to be forced into doing something similar.
Of course, even with these price cuts 4K TVs remain far from affordable, but if you've been mulling over the idea of an upgrade for your living room soon, in the next couple of weeks or so it might well be the time to make your move.
Source: Twice.com