Following LG's big announcement this week that it would begin taking preorders of its 55-inch OLED TV, most speculation has centered on Samsung and how they might respond to this move at next week's Consumer Electronics Show (CES).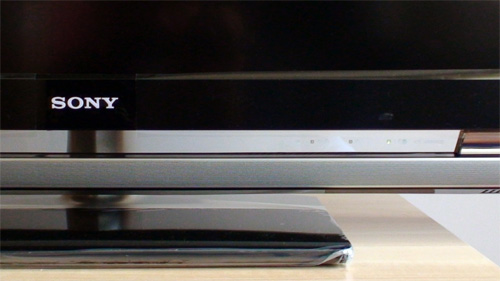 Sony may unveil world's first Ultra HD 4K OLED TV at CES 2013
However, a new report suggests that Sony might emerge as a surprise challenger in the large-screen OLED arena, with the Japanese electronics giant poised to unveil a revolutionary new ultra HD 4K OLED TV at CES 2013 which kicks off tomorrow in Las Vegas.
We should stress that the report is only a rumour, but it comes from respected US tech site The Verge, and if true would give AV enthusiasts the world's first look at just what an Ultra High-Definition OLED television might be capable of. Previously, LG hinted that it has a 4K OLED display in the pipeline, but nothing concrete has materialised thus far.
Sony hasn't been mentioned much in relation to OLED development in the buildup to this year's CES, but it's not beyond the realms of possibility that the Japanese manufacturer could be working on something like this. The company actually has a longer history of involvement in OLED than most other TV makers, having launched the first PDA in the world to feature an OLED display in 2004, followed by the release of the world's first commercially available OLED TV back in 2007 – the 11-inch XEL-1. At that time however, OLED was still in its infancy and the high-priced Sony XEL-1 was discontinued due to poor sales, with most consumers unwilling to spend top dollar on a relatively small display.
More recently, Sony has been manufacturing professional broadcast OLED monitors which are used for post-production work like video editing and colour grading in the film and broadcast industry. Last year, reports emerged that the Japanese firm has taken the unprecedented step of collaborating with arch-rival Panasonic to develop OLED television technology in the face of fierce competition from South Korean behemoths Samsung and LG Electronics.
Source: The Verge