The prices of 4K TVs in the UK are plummeting in the same way as those across the pond, with Sony becoming the latest major brand to offer up massive discounts on its Ultra HD TVs earlier today, following in the footsteps of Samsung one week ago.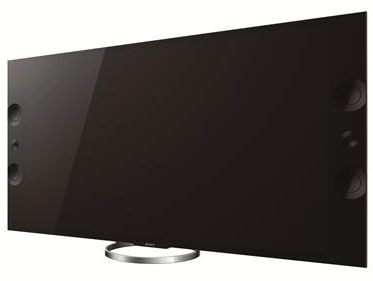 Sony's new pricing for its 4K TV models will be effective as of this week, with major retailers including John Lewis and Currys having already cut the cost of the Japanese manufacturer's KD-55X9005A and KD-65X9005A by £700 and £1,000 respectively. As of this morning, the 55-inch Sony KD55X9005 can be had for the princely sum of just £3,299, down from its original £3,999, while the larger 65-inch KD65X9005 has had its price slashed to £4,999, down from £5,999.
The pricing puts Sony's X9 4K Ultra HD televisions on par with Samsung's 55in UE55F9000 and 65in UE65F9000 4K TVs, after the South Korean firm reduced its own prices last month. Even so, despite the prices being evenly matched, we'd wager that the Sony Bravia X9s are probably the more tempting offer for consumers given that they come with eight free "Mastered in 4K" Blu-ray movies. These titles aren't technically 4K of course, they're actually more of an 'enhanced' full HD 1080p, but with the dearth of available content at the moment it's certainly better than anything Samsung can offer its customers.
The 4KTV price wars have been on the boil for several weeks now, having first kicked off in earnest when LG Electronics reduced the asking prices of its Ultra HD televisions in South Korea, in response to Samsung slashing the cost of its OLED HDTV in that country. This was followed by Samsung aggressively cutting the costs of its F9000 4K TVs in Korea, the USA and then Europe, prompting similar moves by Sony and LG to try and stay competitive.
Of course the real winner in this war will be the consumers, for whom the next-generation display technology might finally be within touching distance. With Sony now following suit with a price drop, its 4K Bravia X9 series will be an attractive proposition for early adopters, but if certain industry sources are to be believed, we might be better off keeping our cash in our wallets a little longer. According to unconfirmed rumours, Sony may launch even cheaper, feature-trimmed 4KTVs during the IFA 2013 show, with the most notable difference being the removal of the "elephant ears" side speakers seen on the KD55X9005 and KD65X9005.
This year's IFA may also bring other good news for 4K enthusiasts, with further announcement about the new HDMI 2.0 standard expected to be forthcoming, not to mention some updates on how content makers are planning to bring us more native Ultra HD content.