Sony announced this week that it has developed the world's first complete ultra HD entertainment system that is capable of delivering native 4K content out of the box, cementing the Japanese brand's reputation as the leading advocate in the TV industry's slow but inevitable movement towards ultra high-definition resolution.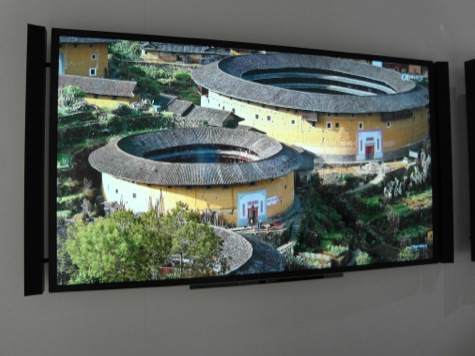 Sony's 84-inch 4K TV to ship with free feature-length ultra HD content
Writing in the company's blog, Sony's public relations manager Ray Hartjen revealed that the 4K UHDTV delivery solution will be bundled free with every purchase of the Bravia XBR-84X900 84-inch 4K LED TV that will begin shipping in the USA over the next couple of weeks. As if to allay fears about the severe dearth of ultra HD content which may hamper 4K adoption among consumers, the UHD material will actually be full-length feature films produced in Hollywood (available exclusively for XBR-84X900 buyers), rather than just short demo reels.
Exact details about the UHD delivery system remain unknown, but there is every chance that this will come in the form of a PC-based media server, given that Sony had previously used such a device to show off its ultra high-def Bravias at the IFA 2012 consumer electronics trade show in Berlin as well as an event in London, plus the fact that 4K Blu-ray is not available as a consumer format yet (at least not within the next two weeks).
4K is the next big thing in the television industry, offering four times the pixel resolution of "regular" 1080p HDTV. Eager to establish itself as the undisputed leader in this field, Sony has poured lots of investment into various aspects of its 4K ecosystem, ranging from content creation (F65 CineAlta 4K digital motion picture camera) and post-production (ColorWorks digital intermediate facility) to playback hardware (BDP-S790 4K upscaling Blu-ray player) and display devices (VPL-VW1000ES 4K home cinema projector). Recently the CEA endorsed "Ultra High Definition" as the official term for 4K TVs, but Sony is going to continue using the "4K Ultra HD" moniker to differentiate its products.
Whether or not the 4K ultra HD delivery system will be included free with Sony KD-84X9005 units sold in the UK remains to be seen, but it will certainly go some way to compensate for the £25,000 price tag.
Source: Sony blog