There's good news in store for anyone itching to get their hands on the latest 4K Ultra HD TV technology. Sony has just announced the availability of its new Bravia X9 range in the UK, with the 55-inch KD-55X9005A model priced at £4,000, and the larger 65-inch KD-65X9005A going for just £6,000.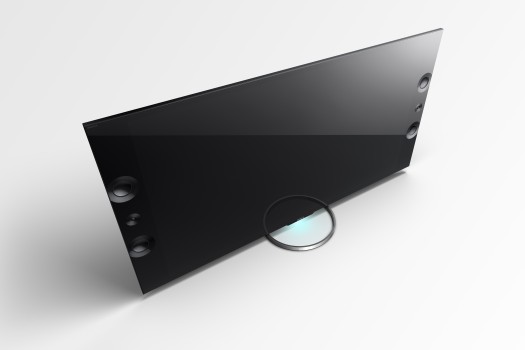 Sony prices KD-55X9005A & KD-65X9005A (X9) 4K TVs at £4k & £6k
Now we're not saying that these TVs are cheap by any stretch of the imagination, but for many households they're going to be the first genuine Ultra HD TVs to come available that fall within an affordable price range – way, way cheaper than anything else we've seen so far in the UK.
Both TVs boast a resolution of 3840 x 2160, four times that of regular HD TVs, meaning you'll be able to sit closer to the screen and be dazzled by the astonishingly detailed pictures they recreate. Not that there's a whole lot of native content to view on them right now, but Sony assures us that they can upscale HD TV content with their X-Reality Pro video processing engine extremely well, while 4K streaming services and Blu-ray discs should certainly be with us in the next year or so.
Aside from the 4K resolution, the X9 series are bursting with an array of hi-tech features and hardware. Both models incorporate Sony's latest magnetic fluid speakers which do away with traditional dampers, resulting in less distortion, reduced power consumption and vastly improved sound quality.
The TVs also boast the same Triluminos Display technology seen in its impressive W9 range, creating a wider array of rich and realistic colours that complements the 4K resolution perfectly. And as we've come to expect with Smart TVs these days, the X9s both come with NFC-enabled remote controls, allowing viewers to pair their Sony Xperia smartphones and other devices with the TVs and explore content via Sony's TV SideView app.
Sony says that its Bravia X9s will be available to buy in Sony Centres, Currys and John Lewis outlets by mid-June, and those who are determined to get their hands on one can place their pre-orders now on Sony's UK website.