Sony Corporation, the number three TV manufacturer in the world, has pretty much given up hope on turning around its LCD TV business this fiscal year after being severely hit by the earthquake and tsunami disaster that devastated Japan on the 11th of March. This means that its television division, which made up 17% of the conglomerate's group revenue during the previous fiscal year, looks set to be heading for an eighth consecutive year of losses.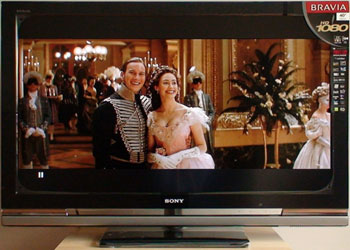 In terms of Bravia LCD TVs, Sony sold 22.4 million units for the fiscal year ended 31st of March 2011, which represents a 44% year-on-year growth, most of which coming from increased sales in its home country of Japan as well as other emerging markets. As a result of higher shipment volume on a unit basis, revenue for the company's TV operations rose 16% to 1161 billion yen (around £8.7 billion).
However, Sony's television business still managed to post an operating loss of 75 billion yen (approximately £563 million) excluding restructuring costs for the just-ended fiscal year, which is worse compared to last year's financial results. The Japanese consumer electronics giant put the deepened loss down to continuous price erosion in a fiercely competitive market, and unfavourable currency exchange rates (strong yen) which dilute earnings from foreign exports.
The company is trying to remain positive for the present fiscal year: it plans to sell 27 million units of televisions, and aims to reduce its losses significantly even if a return to profit for its TV division is unlikely. At a press conference, Sony's CFO (Chief Financial Officer) Masaru Kato admitted that the March 11 natural disaster has led to parts shortages for some high-end Bravia HDTV models, which may dent any possible recovery in the firm's television business as demand outstrips supply.