We've received so many questions asking when our review of this award-winning HDTV is going to be ready, so here's a quick update on what's happening.
We received it late yesterday afternoon, moved it to our test environment, and basically spent the whole night tinkering with the settings (there are just so many of them!).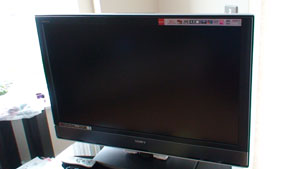 Colin's gonna run the LCD TV through our battery of tests throughout this week, and hopefully the Sony KDL40W2000 review will be ready by this weekend.