Sony has just announced the acquisition of the cloud-based video game streaming service Gaikai in a staggering £242 million pound deal that looks set to revolutionise the gaming industry as we know it. The news itself isn't quite such a shock, as rumours surrounding the acquisition first cropped up back in May of this year, but no official announcement was made until last night when Sony and Gaikai finally confirmed the deal in a press release.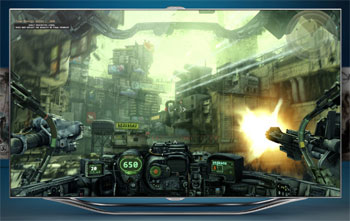 Sony takes gaming to the clouds with Gaikai acquisition
It's unclear at this stage what the move will mean for companies such as LG, Samsung and Walmart, who have all entered into partnership agreements with Gaikai, but one thing is certain – the potential benefits for Sony's gaming business are massive.
A Future Without Consoles?
One of the most exciting possibilities is that Sony could adapt Gaikai's technology to do away with the need for consoles altogether. Gaikai, which hosts its games on high-end web servers, has mastered the delivery of online streaming to such a degree that it's able to do something that so far, no one else has been able to achieve – stream high quality, interactive games to TVs, smartphones, tablets, computers and almost any other platform.
For its part, Sony has experienced numerous problems in recent years with its efforts to deliver more advanced software platforms, completely the opposite of Gaikai's stunning successes with its own streaming technology. It's this element of the deal that may well prove to be the most crucial aspect for Sony, which has struggled in its quest for dominance against the likes of the Nintendo Wii and the Microsoft Xbox 360.
Using Gaikai's hardware, the feasibility of streaming a PS3, PS4 or Playstation Vita game directly to an internet-connected HDTV, without the need for a console, becomes distinctly possible. Should Sony develop this capability, it may finally be able to overturn Microsoft's recent dominance of the games arena.