Sony Colorworks has revealed more details about its new 4K TV post production studio in Hollywood, announcing plans to shoot as many as five new pilot TV series in Ultra HD in the coming months.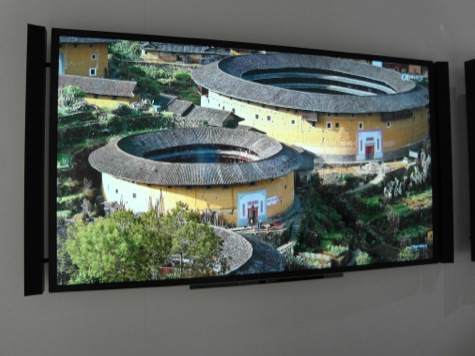 Sony Colorworks begins shooting pilot TV series in 4K format
Native 4K content creation has become a hot topic in recent weeks, since Sony and other TV manufacturers unveiled dozens of shiny new Ultra HD TVs at last month's CES. TV makers have big hopes for 4K TV to become the 'next big thing', but until they can deliver enough content to make it worthwhile for consumers to buy the new devices, it's likely that the high cost of the new display tech will dissuade most people from buying one.
Sony, whose financial troubles have been well documented, seems to have more at stake than most, which is why the company has been one of the most aggressive in its push for 4K content creation. Details of its 4K post-production facility first emerged last month, and since then its been pushing hard to get things moving as quickly as possible.
Phil Squyres, Senior Vice President of Technical Operations at Sony Pictures Television, yesterday revealed that the new studio is almost ready to begin 4K production, and should film between three and five pilot TV shows this season:
"My guess is that we'll eventually end up filming about half a dozen shows if they're well received," said Squyres yesterday.
Squyres explained that he was in contact with a number of directors of photography that wished to explore using 4K cameras such as Sony's F65 and F55 to film their new shows. He further revealed that two shows have already been shot in the new format, including the CBS drama Made in Jersey, which has since been cancelled for unrelated reasons, and Justified, an FX drama series pilot that was shot using an F65 camera.
Sony Colorworks' Culver City 4K post-production facility is equipped with a technical pipeline that will allow the studio to make 4K versions of TV shows at the same time as they film HD versions. Of course, there is certainly a lot more work involved with 4K content production, as the format involves much more data. This adds up to much more expenditure – but Colorworks says that it intends to share the additional costs with its clients as an incentive, with the studio providing additional production storage free of charge, and clients being asked to pay for 4K archival storage.
As well as filming new shows, the Colorworks facility has also begun work on remastering a number of titles, including the Breaking Bad series. The studio says that more titles are set to follow as it looks to build its 4K library.
Source: Hollywood Reporter