We were all pretty impressed with the awesome range of 4K TVs on show at CES 2013. Clearly, ultra high-definition (UHD) is set to be the next big thing in home entertainment for a few years while manufacturers grapple with the problems of making OLED TV display technology more affordable, but in the meantime there's another issue that's preventing many consumers from going out and buying an ultra HD television – a lack of native 4K content.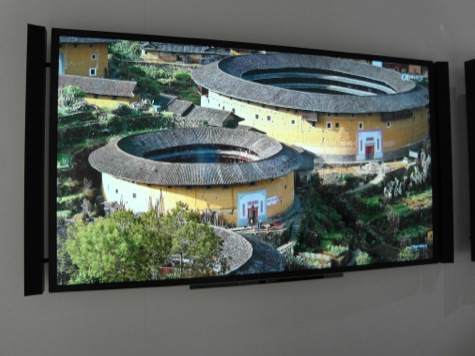 Sony ColorWorks to offer ultra HD 4K content post-production
Some TV makers have attempted a workaround to address the problem, with the likes of Samsung, Toshiba and Sony all championing the quality of 4K upscaling on their respective UHDTV models that enhances ordinary HDTV content to something approaching 4K resolution. But in order to come up with a more satisfying fix that truly gives viewers value for money, Sony is working on something else – according to US entertainment magazine The Hollywood Reporter, the Japanese company is about to launch the world's first 4K TV post-production unit at its Colorworks division in Culver City, USA.
Details are still quite scant, but what we do know is that Sony is determined to increase the amount of native 4K content available, having placed its bets on its new 84" Ultra HD 4K LED television to challenge the dominance of Samsung and LG Electronics. Once up and running, it's claimed that Sony's new 4K post-production facility will be able to provide support for any programming or movie that is shot in the new format, together with remastering services for older footage shot on traditional film. For each new series, Sony will provide both a 4K master and a HD master in order to meet distribution requirements in the present and the future, when 4K becomes more widely adopted.
One thing that Sony hasn't discussed is the issue of distribution system. Currently, there is no system in place that can provide viewers with access to anything more than a trickle of 4K content, but as our own experiments at HDTVTest have shown, this should not be a concern for much longer.
The solution will most likely lie in some kind of compressed 4K delivery format, or alternatively the problem could be solved by modifying Blu-ray disc to carry 4K video, something that we have proved is more than feasible. In any case, we trust that Sony and others have already begun exploring these possibilities, so it's likely that someone will come up with the answer soon.
Source: The Hollywood Reporter