To the dismay of video enthusiasts worldwide, it appears that Sony will no longer use rear-mounted local-dimming LED backlight technology on its flagship HDTV this year. The Japanese TV manufacturer has announced its 2012 lineup of Bravia televisions at the Consumer Electronics Show (CES) in Las Vegas, which will be spearheaded by the Sony HX853 series with edge LED system (albeit with pseudo-local-dimming).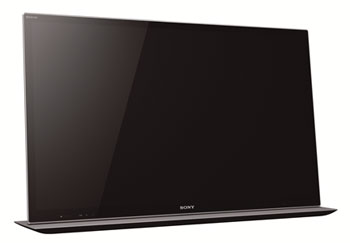 Sony ditch full local dimming; edge LED HX853 is flagship TV
A full-array of rear-mounted LEDs that can be locally dimmed has long been revered by those in the know, as it allows for delivery of deeper blacks and brighter whites through more precise and localised backlight control. However, because of higher production cost (and hence lower profit margin), full local-dimming LED TV displays aren't always looked upon favourably by TV makers: Samsung was the first to omit this design from its range of LED LCD TVs since 2010, and Sony seems to have followed suit this year.
The HX853 will come in three screen sizes: the 46-inch Sony KDL-46HX853, the 40-inch KDL-40HX853, and the 55-inch KDL-55HX853. All three models will feature Edge LED with local dimming, X-Reality PRO video processing engine, 3D Super Resolution upscaling for sub-HD extra-dimensional content, MotionFlow XR800Hz MCFI (motion-compensated frame interpolation) technology, high-speed panels (Sony claims a refresh rate that's four times faster) to minimise crosstalk during 3D viewing, Monolithic design with Gorilla glass, integrated WiFi, and of course the Sony Entertainment Network internet-connected platform.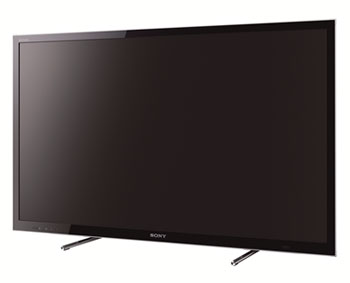 One rung down from the HX853 is the Sony HX753 series, which will be available in sizes of 32, 40, 46 and 55 inches (i.e. KDL-32HX753, KDL-40HX753, KDL-46HX753 and KDL-55HX753). Key step-down differentiators include X-Reality and MotionFlow XR400Hz versus the PRO and XR800Hz upgrades found on the HX853. The edge LED backlight manipulation on the HX753 is also described as "Frame Dimming" as opposed to "Local Dimming" on the HX853… whether there is any actual difference in picture quality remains to be seen.
At the event, Sony also launched two more affordable Bravia television ranges in the shape of the EX653 and the EX553. Featuring full HD 1080p native screen resolution, X-Reality video processor, Motionflow XR100Hz and "Easel" stand, the former will be available in 32″ (KDL32EX653), 40″ (KDL40EX653) and 46″ (KDL46EX653). Pitched as a second TV for the bedroom or kitchen, the HD-ready Sony EX553 can be bought as either a 22- or 26-inch model.