Sony has launched the world's first HDTVs to be loaded with the Google TV software interface at a press conference in New York. This is the first all-in-one product to feature Google TV technology (the Logitech Revue set-top box that was unveiled last week was designed to deliver the Google TV experience in conjunction with another display).

Marketed under the moniker "Sony Internet TV", Sony's Google-TV-powered HDTV displays are available in four screen sizes: the 24-inch Sony NSX-24GT1, the 32-inch Sony NSX-32GT1, the 40-inch NSX-40GT1, and the 46-inch Sony NSX-46GT1. The largest three models are illuminated by edge-mounted LEDs, whereas the 24-incher is an LCD TV fitted with more traditional CCFL backlight.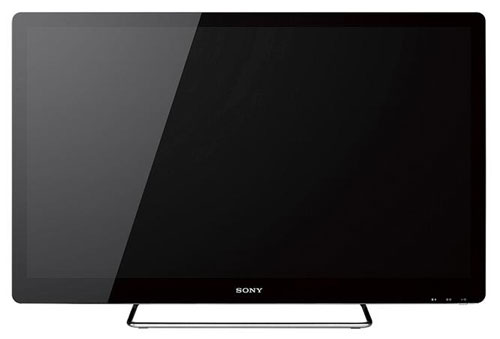 Surprisingly Sony has decided against slapping a hefty pricing premium on what is essentially a new technological product – even the biggest NSX-46GT1 Sony Internet TV will only retail for a relatively affordable US $1399.99 (around £885).
| | | | |
| --- | --- | --- | --- |
| Size (inch) | Model Name | Backlight | RRP (USD) |
| 24 | Sony NSX24GT1 or Sony NSX-24GT1 | CCFL LCD | $599.99 |
| 32 | Sony NSX32GT1 or Sony NSX-32GT1 | Edge LED | $799.99 |
| 40 | Sony NSX40GT1 or Sony NSX-40GT1 | Edge LED | $999.99 |
| 46 | Sony NSX46GT1 or Sony NSX-46GT1 | Edge LED | $1399.99 |
The Sony NSX-24GT1, Sony NSX-32GT1, Sony NSX-40GT1 and Sony NSX-46GT1 all will sport 4 USB and 4 HDMI ports, plus built-in wireless/ Wifi connectivity. Underpinned by the Google TV interface which is based on the Google Android operating system, the Sony Internet TVs will come pre-installed with the Google Chrome internet browser complete with Flash integration, and also a variety of web applications such as Youtube, Twitter, Pandora and Netflix. Users can browse the internet in an unrestricted fashion, not to mention indulge in their usual social networking and video streaming activities directly on their television sets.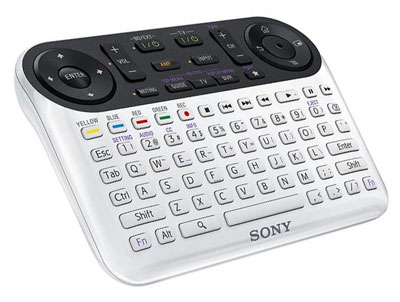 To facilitate these processes, Sony has designed a special remote control for the Google-TV-enabled Sony Internet TVs. A fusion between a Sony PS3 controller, a mini QWERTY keyboard and an optical mouse, the remote control bundled with the Sony Internet TVs works by RF instead of infrared, and can operate compatible Sony products like the Playstation 3 (PS3) console.
The new Google TV-powered Sony Internet TVs will be available to buy from the Sony Style website and Sony stores from the 16th of October, and Best Buy outlets from the 24th of October, but only in the USA. There is no word yet on the European/ UK release date and pricing.