Hot on the heels of Panasonic and Samsung whose 3D TV offerings we reviewed last month, Sony has today released the KDL40HX803 and KDL46HX803 3D-ready LED-based HDTVs, a pair of 3D Blu-ray players, and four 3D PS3 games, therefore reaffirming its commitment to the 3D cause by being heavily involved in 3D content production, transmission and display.

Sony KDL40HX803/ KDL46HX803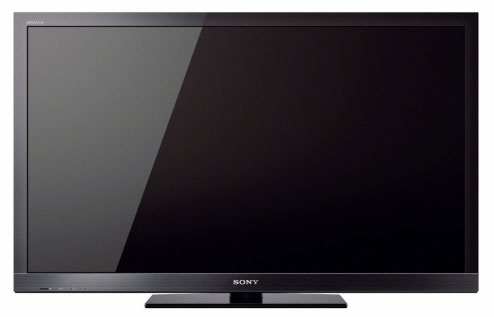 The Sony HX803 series is part of the company's CINEMATIC range of Bravia LED TVs, which aims to deliver superb picture quality first and foremost. Two screen sizes are available — the 40-inch Sony KDL40HX803 and the 46-inch Sony KDL46HX803:
| | | | |
| --- | --- | --- | --- |
| Size (inch) | Model Name | Alternative Name | RRP |
| 40 | Sony KDL40HX803 | Sony KDL-40HX803, KDL40HX803U | £1400 |
| 46 | Sony KDL46HX803 | Sony KDL-46HX803, KDL46HX803U | £1600 |
Note: High street retailers like Comet, Currys and John Lewis, and online stores such as Amazon and Dixons may sell these Sony Bravia HX803 3DTVs under their respective alternative model names; the extra character "U" appended to the end of the model number simply indicates the 3-pin-plug UK version.
Both the Sony KDL40HX803 and Sony KDL46HX803 have a 1920 x 1080 native screen resolution which is capable of delivering full HD 1080p images to each eye (Full HD 3D). Unlike the step-up flagship LX903 range, the Sony HX803 series does not come with 3D sync transmitter nor 3D glasses included, so you will have to purchase them separately (Sony TMR-BR100 3D transmitter £50; Sony TDG-BR100B 3D glasses £100).
The Sony KDL40HX803 and Sony KDL46HX803 are equipped with Edge LED backlighting system which of course allows for a slim design that is aesthetically attractive. Perhaps more interesting is Sony's implementation of a local dimming algorithm to render the on-screen image with greater precision, constituting what they dub "Intelligent Dynamic Edge LED". 200Hz Motionflow Pro technology, integrated Freeview HD tuner, and internet/ wifi/ DLNA connectivity complete the impressive list of features on the Sony HX803 series.
While the Sony KDL40HX803 and KDL46HX803 are now available to buy from UK stores, the Sony KDL46HX903/ KDL46HX903U (which boasts full-array local dimming LED backlight) will only go on sale slightly later (end of June).
Sony BDP-S470 / BDP-S570 3D Blu-Ray Players
Complementing the arrival of Bravia HX803 3D TVs, Sony has also launched their first 3D Blu-ray players in the form of the Sony BDP-S470 and the Sony BDP-S570. The former needs a firmware update (available 12 June) to unleash its 3D capabilities, whereas the latter boasts 3D playback out of the box.
Sony PS3 3D Games
And to top it off, Sony has released four stereoscopic 3D games for the PS3 console: Wipeout HD, Super Stardust HD, PAIN, and a single-level demo of MotorStorm Pacific Rift. For a limited time only, you can download these 3D games for free from the Sony Playstation Store using a voucher code that comes with a recently purchased Sony 3D TV.